Membership Meeting
& Board Elections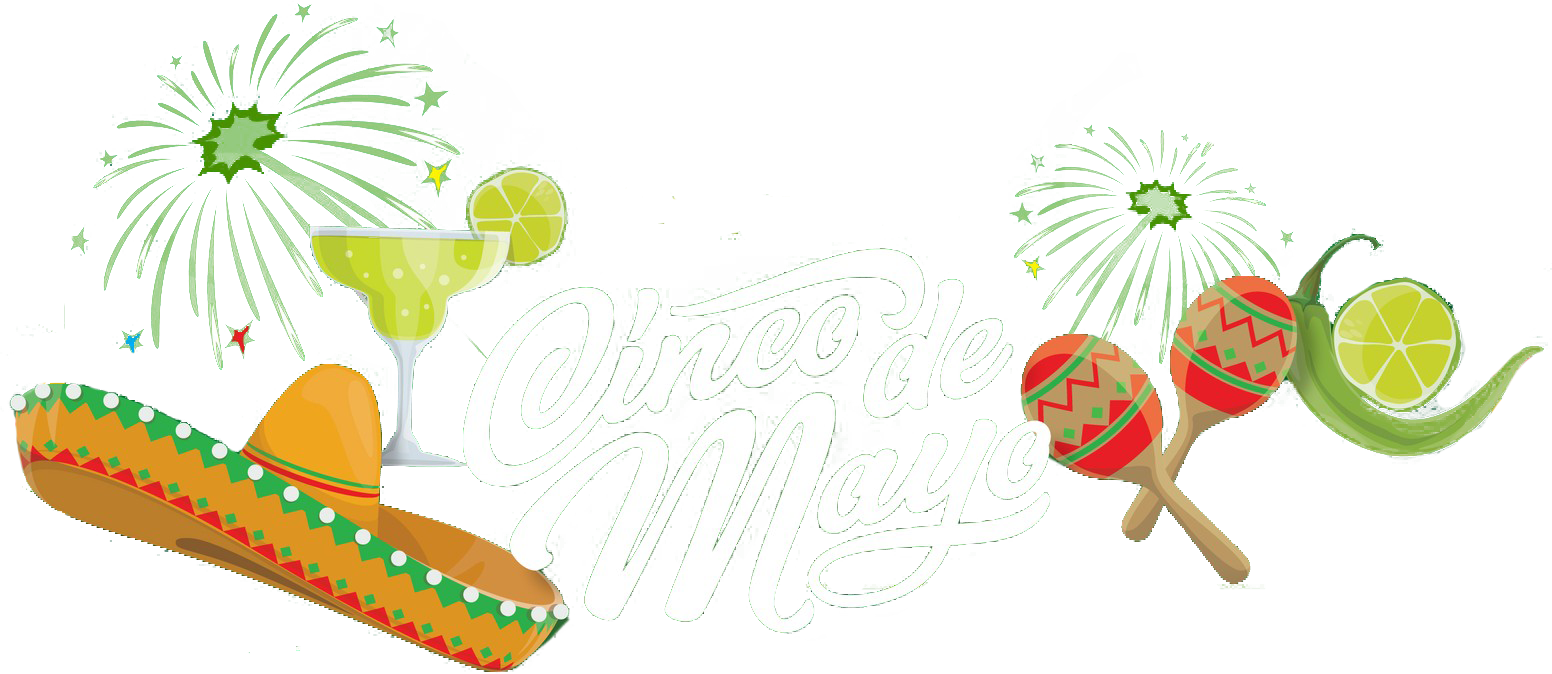 Thursday, May 5th, 2022
at the 49th State Brewery
5:00pm – 9:00pm
Everyone who attends gets a chance to win either a Tikka T3X 6.5 Creedmoor 22″ stainless barrel with synthetic stock and a Leupold VX-3HD 3.5-10x40mm Rifle Scope OR a Sig Sauer P320 Five Legion R2 9mm 5″ carbon steel barrel with stainless-steel frame in legion gray color. Winner's Choice!
Come meet your newest Alaska Chapter Board Members.
Guest Speakers, including an update on current hunting issues affecting all Alaskans who hunt.
Additional raffles and door prizes!
2022 Board Election Candidate Bios:
(click on the picture)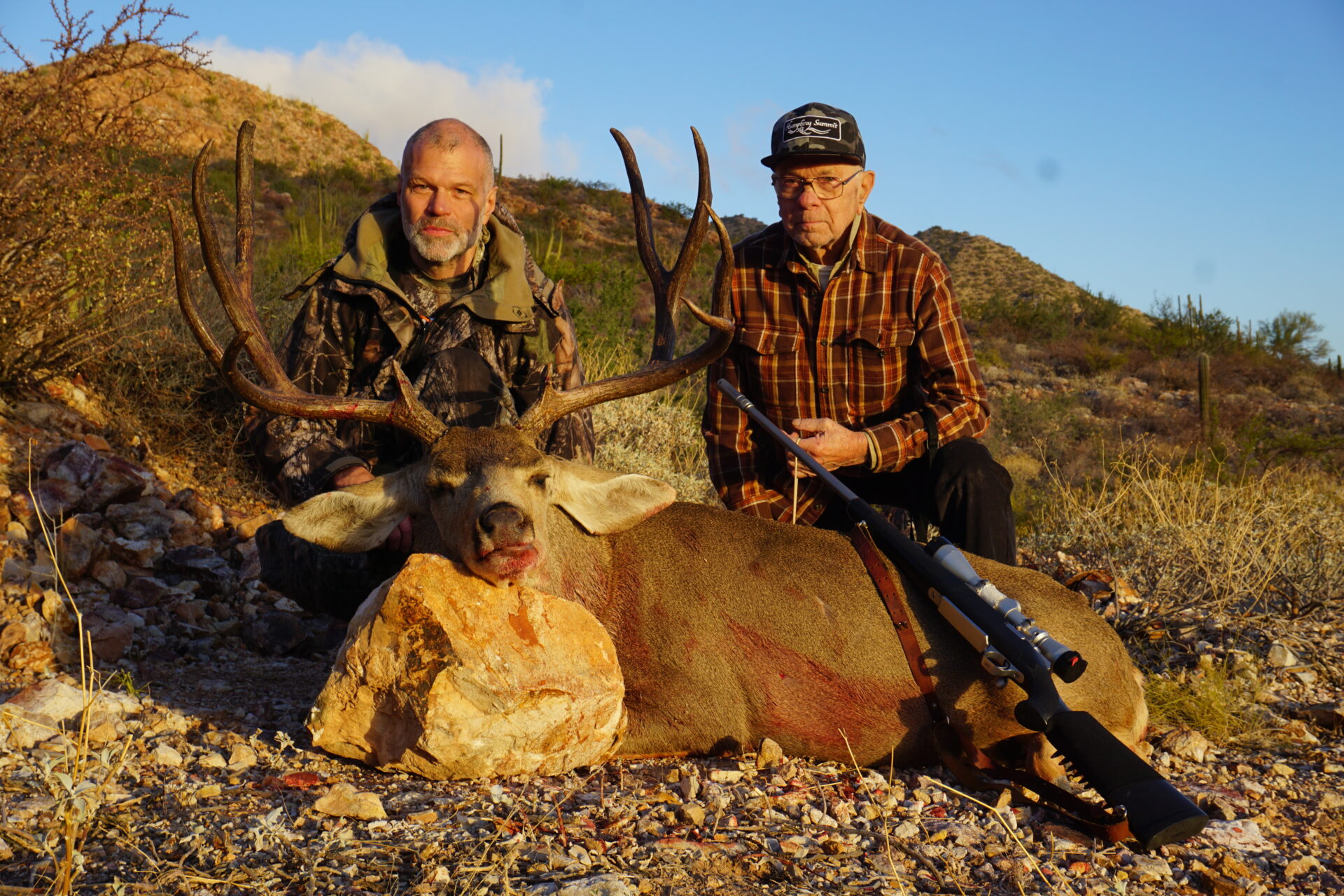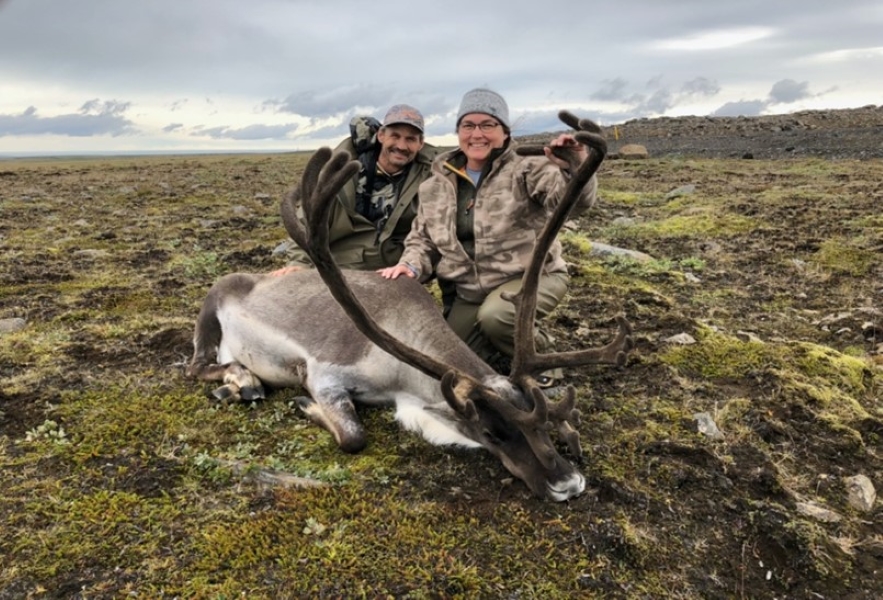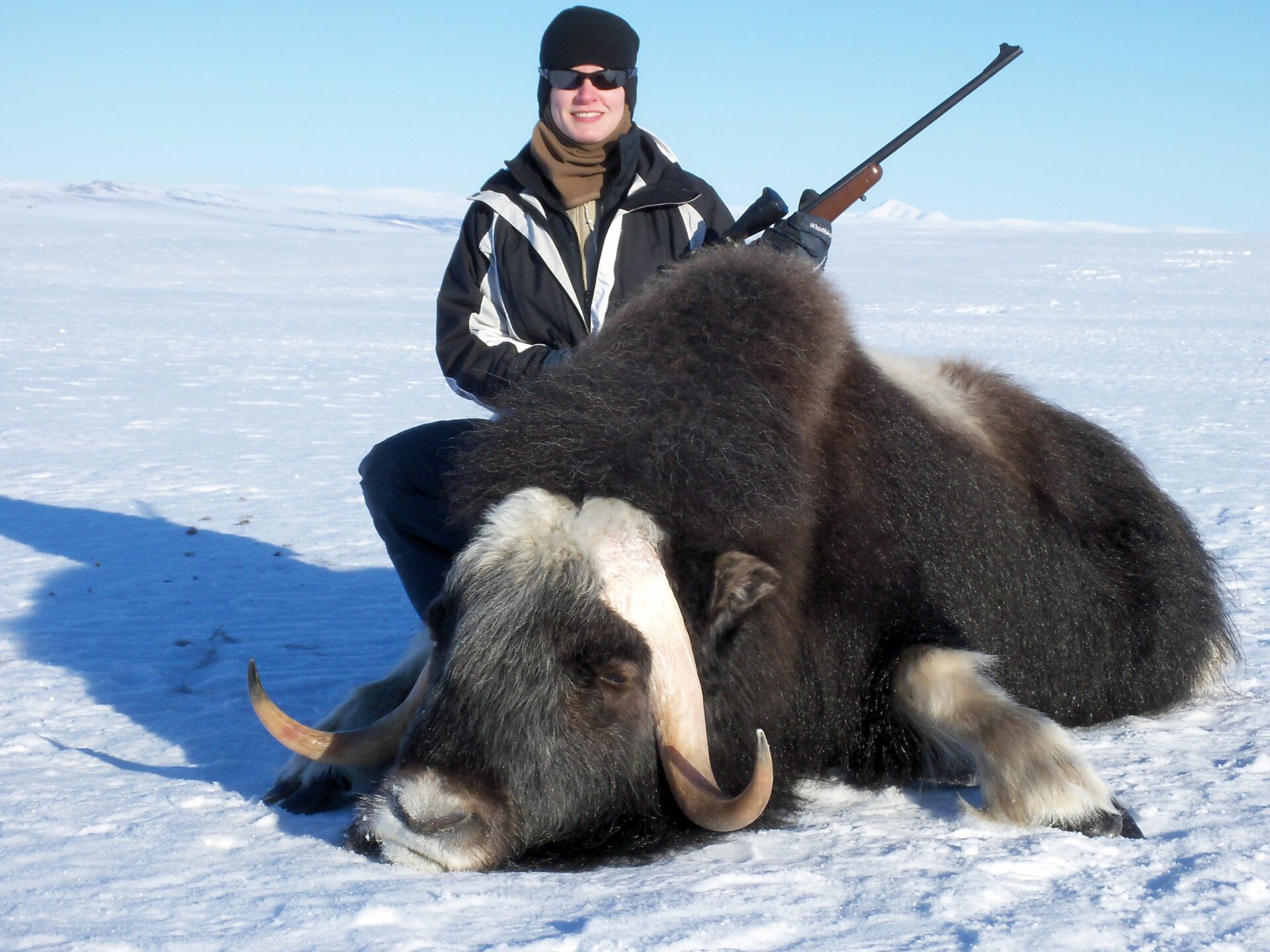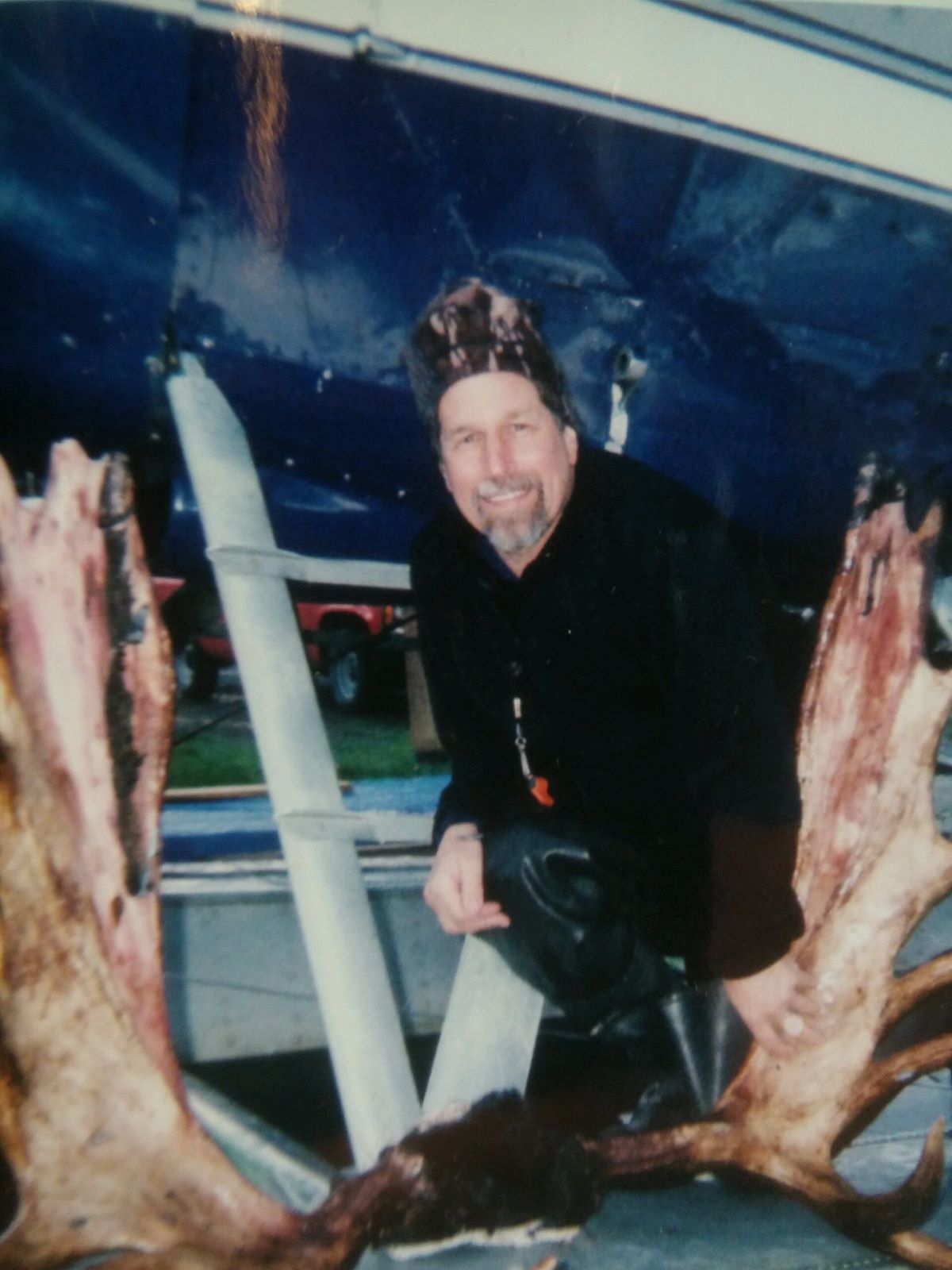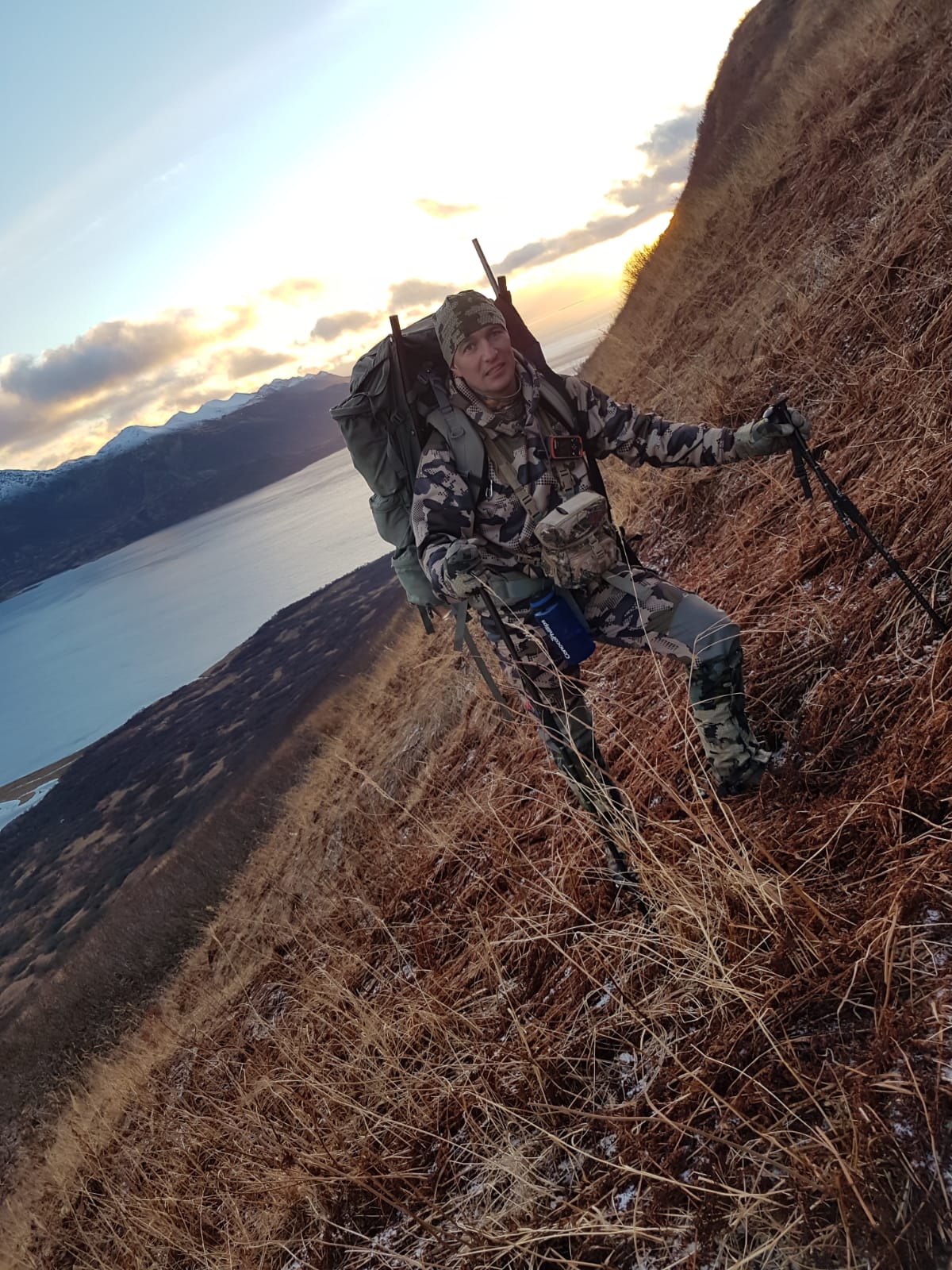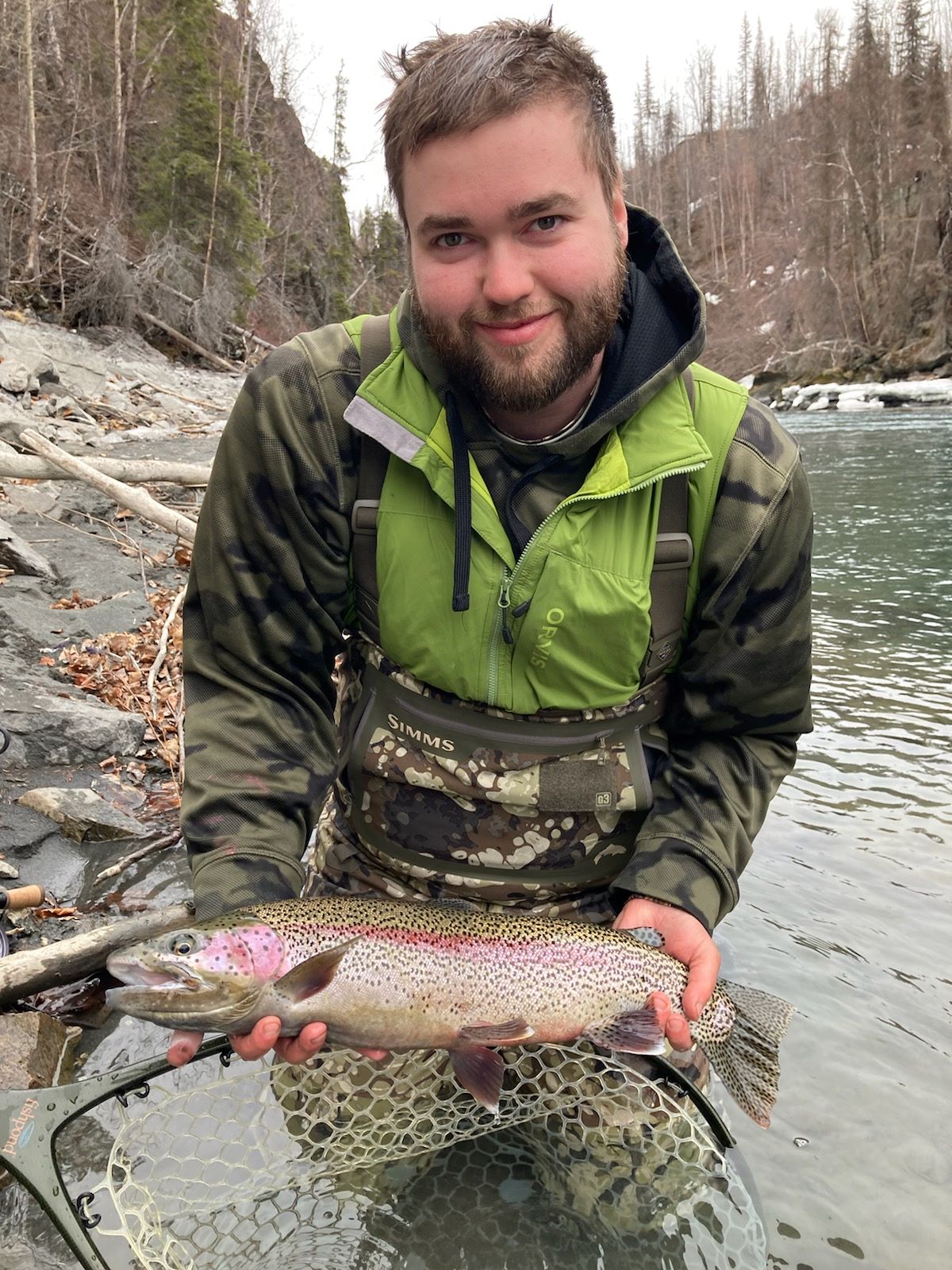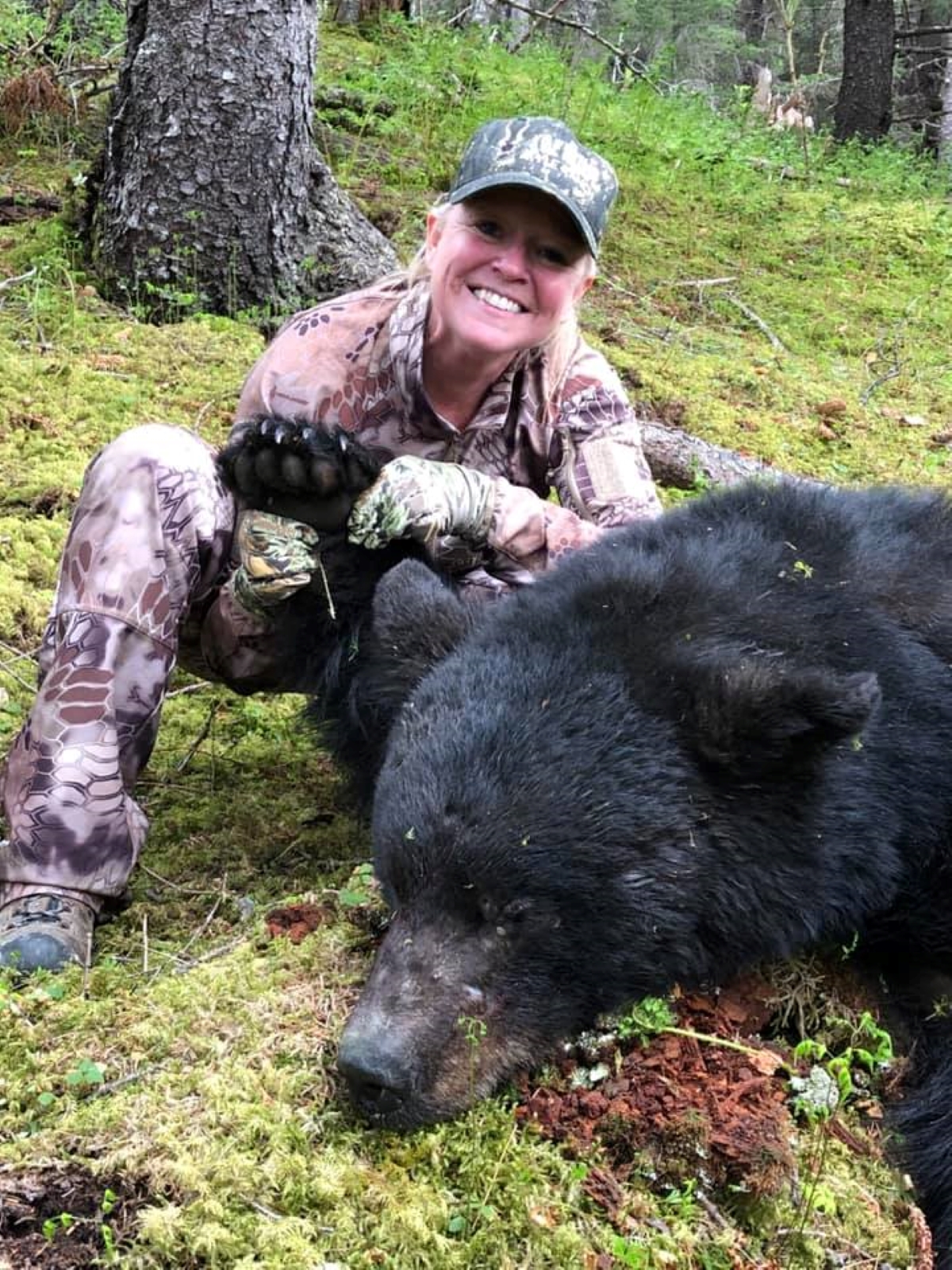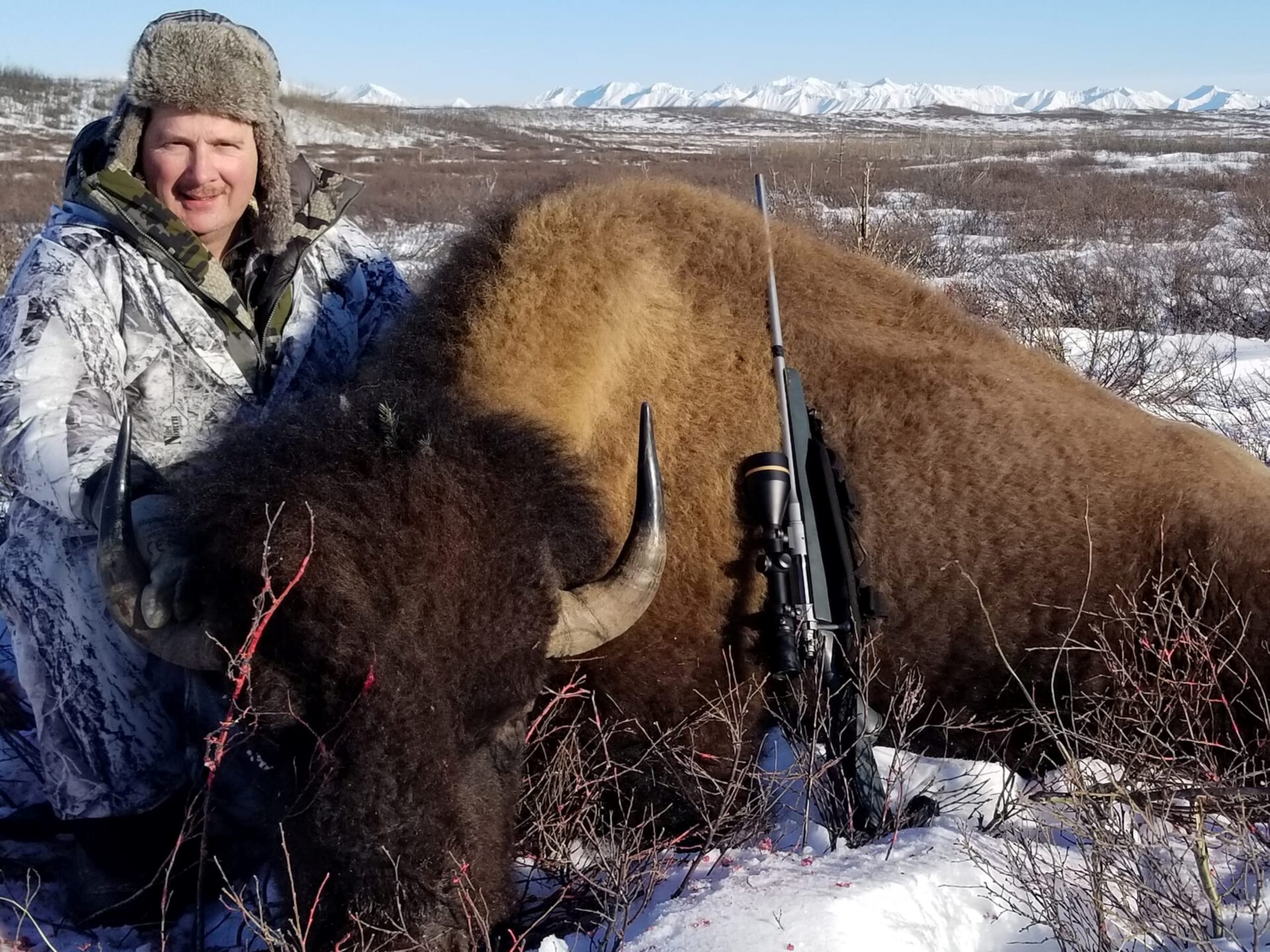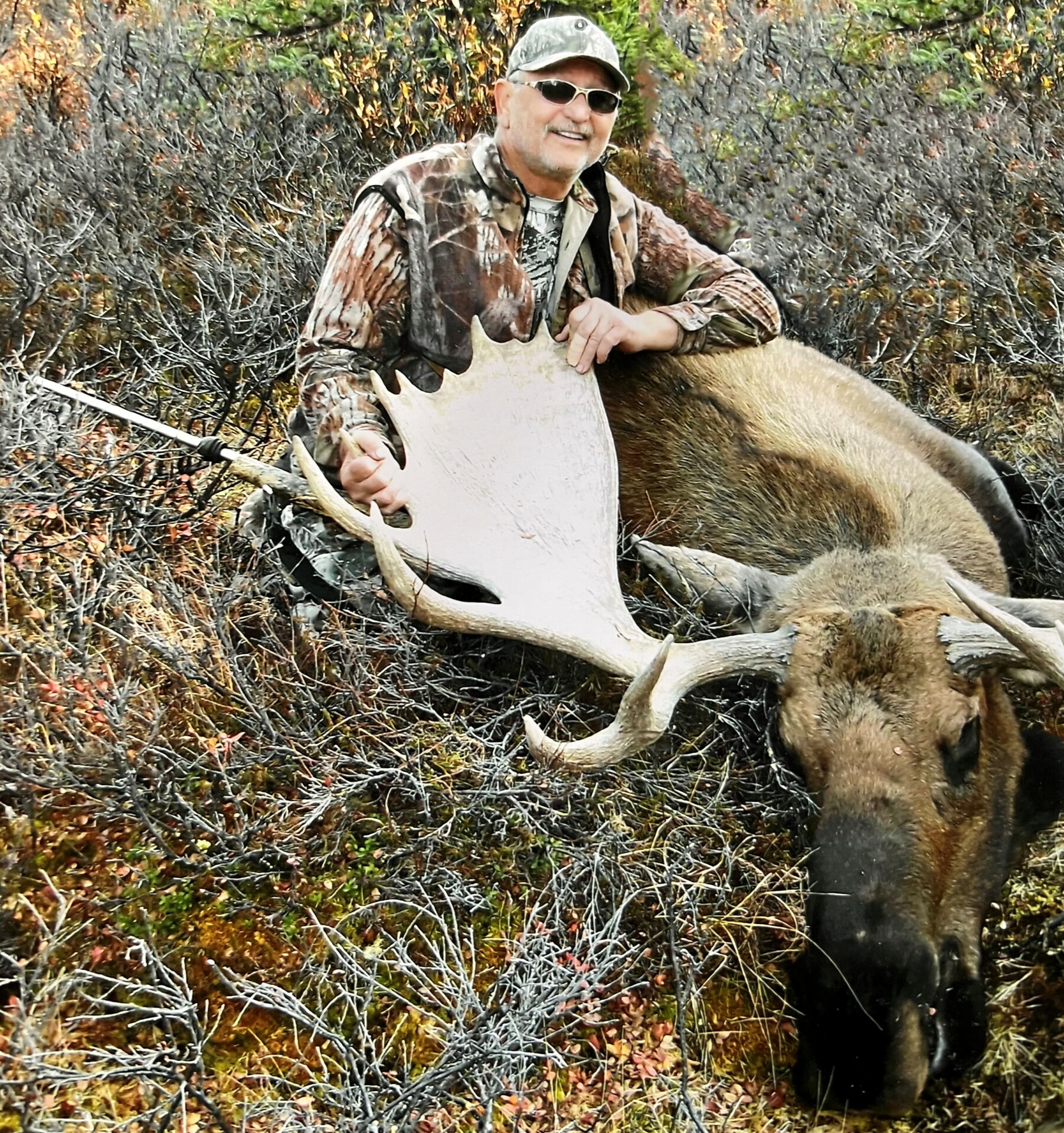 Paul Ritz
---
Paul Ritz was raised in Central Minnesota. His passion for the outdoors comes from his parents, Don and Dorothy. He was introduced to fishing at the age of four and hunting at the age of six and has never stopped chasing critters since those early years. To help satisfy his enthusiasm for the outdoors, Paul, along with his younger brother, were very active in the Boys Scouts of America program. He went on more camping and high adventure trips than he can even remember and eventually earned the rank of Eagle Scout. He continued volunteering with the scouting program into young adulthood so that he could participate in even more outdoor adventures as well as teach our youth to love and respect the outdoors. 
After agricultural, business management and civil engineering degrees, Paul joined the military and chose Alaska as his first duty station. Alaska quickly became his home and after traveling to several outside duty stations, retired as a full Bird after 22 years and then returned to Alaska. I have been teaching hunter education, bow hunter, muzzle loader, and cross bow for over thirty years. I have participated in the Alaska Trappers Association, the NRA, Wild Sheep, and others. I have been involved with SCI for 20 years and am now a life member.
Paul and his wife, Valerie, have been married almost 29 years and raised one son, Ben. Ben was raised to love the outdoors as well. Along side his family, Ben has also hunted all over the world, is also an Eagle Scout and is now a white water rafting guide through the Grand Canyon. Valerie would say that after meeting me, life has never been boring. She, too, appreciates and loves the outdoor way of life. She enthusiastically supports my outdoor adventure addiction. Together we have traveled to Africa many times, Europe, Australia, New Zealand and all over the North Americas.  Paul's 90-year old dad, Don, also goes with Paul on his worldwide adventures. If his dad is any indication of Paul's future, it looks like Paul has many more adventures ahead of him.
Traci Tusha 
---
I grew up in the beautiful Black Hills of South Dakota where hunting is an honored privilege. I didn't start hunting and fishing until after I got married. When it came to hunting at first, I would just ride along for the hunt and teaching our son to hunt. After some time, I started hunting deer in the hills as well as the plains with them. Once our son went into the Navy, I became a full-time hunting partner. I even tried pheasant hunting and I admit bird hunting is not my forte, but it didn't stop me.  
Of course, you can't hunt year-round, so summers were spent fishing on the lakes or rivers for walleye, bass or salmon. This was valued time spent with family, whether it was time with my dad or taking our son and nephews out. 
We moved to Alaska in 2012. We moved for the many opportunities in the working world but more so due to hunting and fishing. For many hunting and fishing is something they get to do, for my husband it is a passion. Something he has passed on to me. Hunting bear, moose, caribou and bison as well as fishing is so much better with someone who enjoys it as much as you do. We also spend time traveling to Texas to hunt with friends and family.
Now we have the opportunity to share our experience and skills with our grandchildren who recently moved here. The same opportunity that our son had but on a bigger scale. Archery, rifles and fishing poles have replaced the concrete playground when the opportunity is there.
I started volunteering with SCI a few years ago and help out when I can. I enjoy this due to the fact that it supports educating our youth and supporting women hunters. The value of the protection of hunting grounds for all.
Dan Williams 
---
Dan was born and raised in Michigan where he married his high school sweetheart Kim. When he was 17 he shot a really nice 8 point buck, taking it Jim Dreeve a local taxidermist for mounting. After seeing the transformation of his buck to a lifetime memory and developing a friendship with Jim, he decided that he wanted to try his hand at taxidermy. Going on to graduate high school, complete his apprenticeship and win 1st place in the whitetail deer professional division.
Dan opened his own taxidermy shop at the young age of 21 (Dan's Taxidermy), growing his business and eventually buying Bay West Taxidermy, the shop that was owned by his mentor Jim Dreeve.
In 2012 Dan and Kim sold that business and moved to Alaska to pursue his love of hunting and fishing, moving his taxidermy shop to Alaska, locally known as Dan's Wildlife Artistry.
 Dan's is passionate in his work, competing in state, national and world taxidermy shows, which is a great way to see, learn and test newest forms and techniques.
Dan & Kim are past board members of the Alaska Chapter of the Rocky Mountain Elk Foundation. Dan volunteers his time and donates taxidermy work in support of both AK Wild Sheep and SCI Alaska Chapter.
George Jacoby (I)
---
George Jacoby
I am a SCI life member, currently serving on the Board of Directors for SCI Alaska Chapter.
I grew up in the Spokane Valley and graduated from E.W.S.C with a biology degree. After graduating I moved to Anchorage and have never left. 
As a kid I followed my dad around hunting and fishing all over Washington State. Now my son and oldest grandson follow me around caribou hunting and fishing on the Kenai River.  
After 40 years being self-employed, I finally retired and spent 5 years on the Anchorage Advisory Committee and now 6 years on the Board of SCI. I lead the taxidermy committee for our banquet display and am always looking for diversity and unusual mounts. 
I do not want to look back and say "We should have done that (to save a species)."  Lets react now to save our hunting heritage.
Ryan Peyton
---
My name is Ryan Peyton, and I grew up in a conservation and hunting focused household. My father worked for the US Fish and Wildlife Service, and I grew up on five different Federal Wildlife Refugees from Maine to Florida to Hawaii. Hunting and conservation have always been at the forefront of my mind. I learned to hunt when I was 10 years old and never stopped.
Growing up and hunting on a refuge showed me the importance and role that hunters play in wildlife management, and how with the Theodore Roosevelt Conservation Model that we use in our country, hunters are required to enhance and regulate game.
After spending 5 years as a hunting and fishing guide in South Dakota, I moved to Alaska to peruse the Alaskan dream. To pursue game in a world barely altered by man and to try to keep it that way for as long as possible.
I have volunteered for SCI Alaska Chapter during the Alaska State Fair and 4 days at their Sportsman's Banquet this past February. I am interested in serving on the board of SCI AK because as a board member I can contribute to helping conservation, hunters rights and getting kids into the world of hunting and fishing.
Joe Austin
---
Joe Austin
I'm a lifetime sportsman who is very active in pursuing adventures cross the Alaska and the rest of the United States. I have a passion for everything outdoors (hunting, fishing, hiking, atving, snowmachine riding, and rafting). While living down in North Dakota, I pro-staffed with Bowhunting Addiction TV for three years and was an active member of Delta Waterfowl and Ducks Unlimited for five years. I moved to Alaska in 2011 and shortly after arriving I got involved with Joint Base Elmendorf/Richardson's Military Conservation Agent/Conservation Law Enforcement Officer program, where I spent three years patrolling the installation enforcing laws and regulations as well as educating outdoorsmen/women about Alaska's vast wildlife and recreational opportunities. In 2016, I was introduced to SCI where I helped out with banquets, representing at the Alaska State Fair, and have increasing become more involved in their efforts to this present day.
My time in the military as a civil engineer has been very rewarding. Most recently I was the Heavy Repair Superintendent in charge of 185 military and civilian personnel and oversaw a $4.35M annual budget. Additionally, I've held board member positions as President, VP, Treasurer, and Membership Director for multiple military and civilian professional organizations. Lastly, over the past two years I have also enjoyed coaching youth hockey. I am a God-fearing man that loves to stay active in the community and preserving the very things we love and enjoy here in Alaska.
Mike Sewright (i)
---
Michael W. Sewright has resided in Alaska and engaged in hunting, fishing and similar outdoor activities here since childhood. He attended local public schools, graduating from West Anchorage High School in 1967. He became an Alaska lawyer in 1975, admitted to practice in state and federal courts including the U.S. Supreme Court.
He served many years both in private practice and in the State of Alaska Attorney General's Office representing the State in fish and game and natural resource matters, including public access, ANILCA, navigability, and subsistence issues. He represented the State of Alaska in many lawsuits, at both the trial and appellate levels. His cases included the Gulkana River and Matanuska River cases establishing navigability standards furthering state ownership and public access in Alaska.
Mike is a SCI life member and he is currently serving on the Board of the SCI Alaska Chapter. He is a critical member of our Goverment Affairs Committe, which is a natural extension of his career interests. Mike is presently retired but remains admitted to practice law.
---
Terri Mayeur (I)
---
Terri Mayeur is currently a SCI Alaska Chapter board member. She has been a resident of Alaska since August 1992.  Terri loves the lifestyle that we are afforded here in Alaska through hunting and fishing.  She grew up in a very anti-hunting / anti-gun home.  When she moved to Alaska, she was introduced to fishing and a few years after that, to hunting.  It was an interesting transition, but Terri quickly realized how important it was to eat wild, organic meat that was ethically harvested.  She learned what a valuable learning opportunity hunting and fishing was for her family and saw the importance of teaching our children about where our food came from.  Not from the sanitized meat counter at the grocery store, but from the wild and the circle of life.
 She believes it is up to us, as stewards of this earth, to protect the population of animals.  A well-managed population of animals keeps the animals healthy and available for generations to come.
In 2020 Terri decided to "put her money and volunteer time into the activities that she supports, buy placing herself up for election and becoming and SCI-AK Board member.  She has been a great assest to our Chapter
---
Kerribeth Bahr (I)
---
Kerribeth Bahr 
I've lived in Alaska for more than 15 years. I love that can call this place my home. I am a lifetime member of Safari Club International and the Veterans of Foreign Wars.
I was raised in Nebraska hunting mostly pheasant and white tail with my dad. He has always been an avid outdoorsman and introduced me to hunting and shooting sports at a very young age. My four years in high school I was on a competitive marksmanship team as part of the ROTC program. My senior year I enlisted in the US Army where I spent ten years as an avionics technician on helicopters. This took me all over the US and abroad. I then ended my military service with the Alaska Army National Guard. It was after my military career when I really fell in love with the Alaskan wilderness. 
I spent the next ten years in western Alaska working as an A&P mechanic and exploring the remote parts of the Seward Peninsula. There I began hunting musk ox, caribou, and moose, salmon fishing, and crabbing on the frozen Bering Sea. I learned to appreciate that subsistence way of providing and the importance of maintaining these resources. 
I volunteered for several years on the committee for the local FNRA chapter helping to organize fundraisers and firearm safety and familiarization courses, including Women On Target. It was a joy to see someone, within the span of a day, not only become comfortable shooting a firearm but learn to really enjoy it. 
I have also had the opportunity to hunt in South Africa and, my absolute dream, trekking the Southern Alps of New Zealand hunting Himalayan Tahr. Wildlife conservation has become more and more important to me and I appreciate being a part of this likeminded organization.