SCI Alaska Chapter's 2020
Fausti Shotguns Of The Year Raffle
And The Winner of the matched, numbered set Fausti's, with Raffle Ball #260 is Mrs. Cyndie Fox!
Congratulation's Cyndie. 
SCI Alaska Chapter would like to Thank All Of You who participated in this raffle!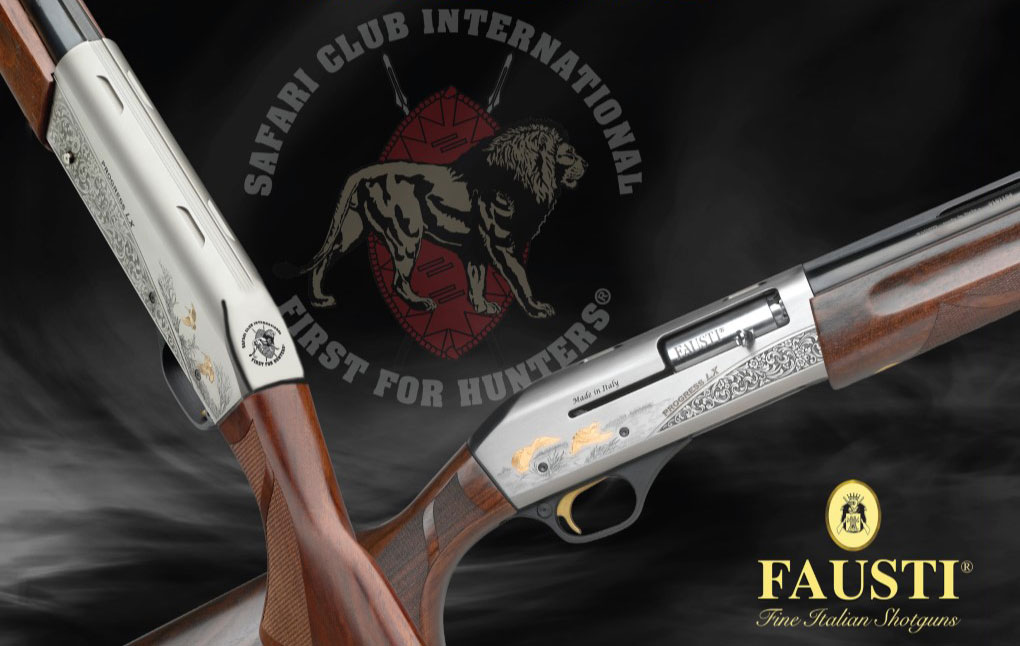 Raffle Information
SCI Alaska Chapter is offering a set of 2020 SCI Fausti Shotguns Of The Year.
Tickets $25 each or 5 for $100 Only 400 tickets sold.
The winner will receive a matched, numbered set Fausti's, chambered in both 12ga and 20ga. Fausti semi-auto shotguns are designed to meet the specific needs of very demanding hunters and shooters, at the same time they are collector pieces whose technical and aesthetic features represent a milestone in time.
Features Include:
5 interchangeable chokes

Coin Finish Frame with Gold Inlays

Black nylon ventilated but pad

SAE4140 Steel Barrel with blue ­finish and chrome lining

Selected wood A+ Walnut with oil fi­nish

Only 25 sets of the shotguns made.

Engraved with SCI logo in gold inlay
Alaska Residents Only
Drawing will be held at 3:00PM on April 11th at the Matsu Outdoorsman's Show and shown live on the SCI Alaska Chapter's FaceBook Page.
Participants will be assigned a number between 1 and 400. Your number will be emailed to you after your purchase has been manually processed.