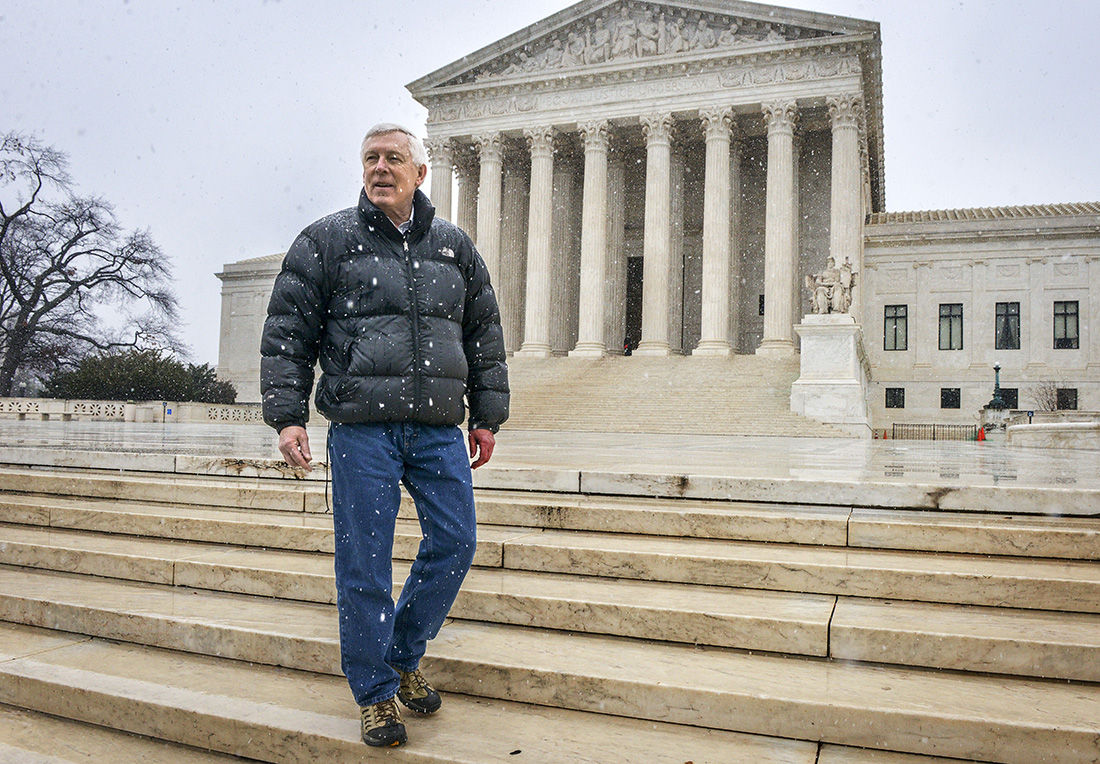 John Sturgeon: SCI Alaska Chapter President
John has been in Alaska since 1970. Prior to that time he served in the US Navy with 2 tours in Viet Nam.  He has a BS in Forestry from the University of Minnesota. He has worked for the US Forest Service as well as the State of Alaska as a forester. He ended his career with the State as the State Forester and was appointed to that position by 2 governors. Since 1986 he has worked in the private sector as President of Koncor Forest Products which currently has operations on Afognak Island. He also owns several other businesses that are in the building products sector.
John is an avid outdoorsman and enjoys all types of hunting, fishing, camping, hiking, boating and snow machining. He has hunted moose on the Yukon River consecutively since 1971. He also goes on an annual elk hunt in both Alaska and Montana. Still an avid sheep hunter at 75 he took his daughter on a successful sheep hunt (40" ram) in 2017. He has a mt. goat and Kodiak brown bear in the all-time B&C record book.  In 2017 John was awarded the Governor's Conservationist of the Year for his efforts to preserve access to Alaska's river. He took his battle all the way to the US Supreme Court and won 2 unanimous 8-0 ruling. He was also awarded the SCI's president's award in Las Vegas in 2017.
One of my goals as the AK Chapter president is to increase the involvement of the younger generations in protecting our sheep hunting heritage.  In my time in Alaska I have seen the opportunities for sheep hunters drop drastically. If we are to retain our hunting heritage in Alaska it is going to take a lot of hard work.
John is active in many organizations and has served on many Boards and commissions including:   Alaska Board of Forestry, Alaska Forest Association, Trustee- PNW Medical University, Resource Development Council, The Alaska Outdoor Council, Anchorage South Rotary, Alaska Outdoor Access Alliance, The Alaska Clean Water Commission, the PNWU Advisory Board and The Nature Conservancy of Alaska.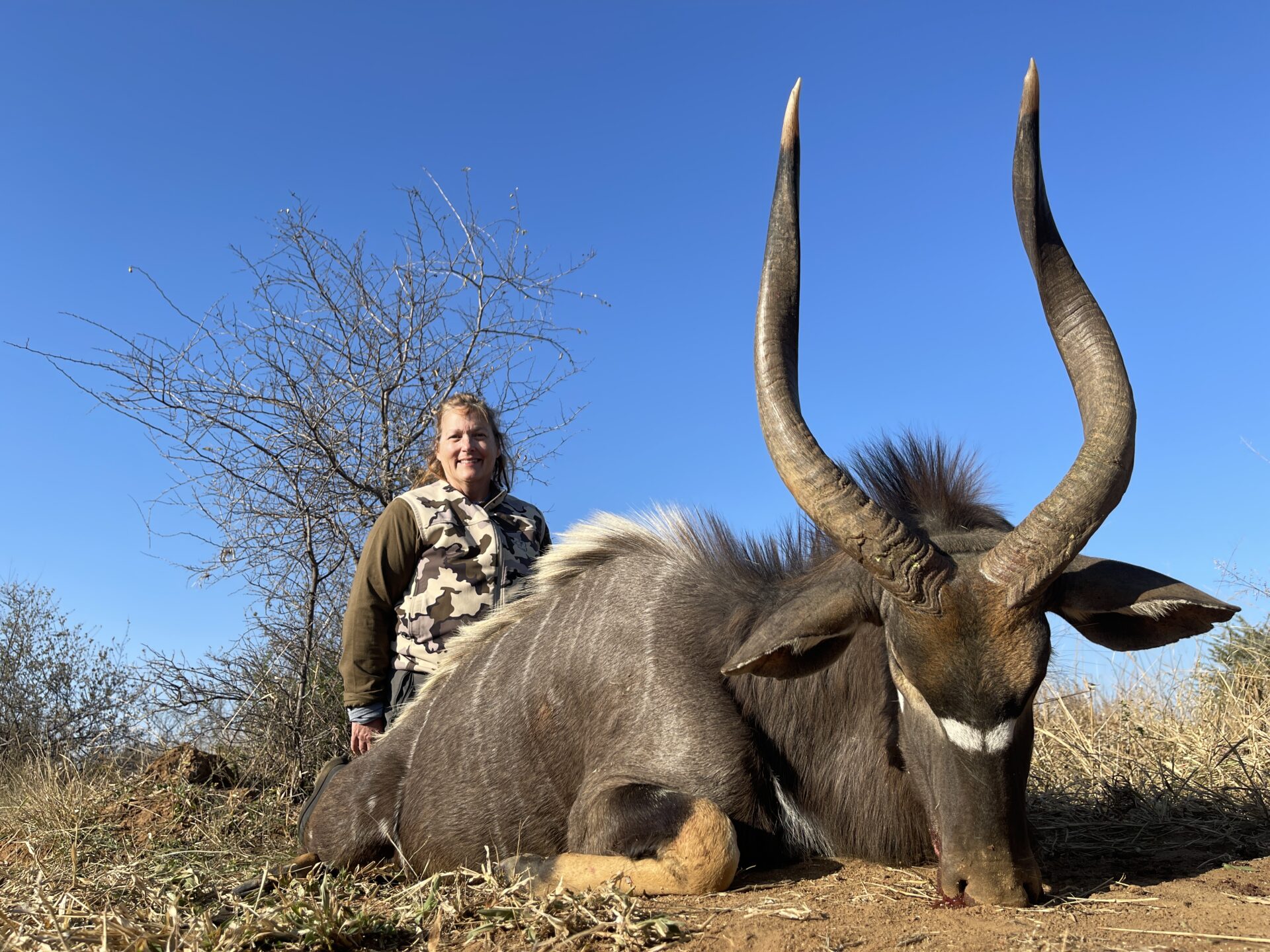 Terri Mayeur: SCI Alaska Chapter Vice President
Terri Mayeur has been a resident of Alaska since August 1992.  Terri loves the lifestyle that we are afforded here in Alaska through hunting and fishing.  She grew up in a very anti-hunting / anti-gun home.  When she moved to Alaska, she was introduced to fishing and a few years after that, to hunting.  It was an interesting transition, but Terri quickly realized how important it was to eat wild, organic meat that was ethically harvested.  She learned what a valuable learning opportunity hunting and fishing was for her family and saw the importance of teaching our children about where our food came from.  Not from the sanitized meat counter at the grocery store, but from the wild and the circle of life.
She believes it is up to us, as stewards of this earth, to protect the population of animals.  A well-managed population of animals keeps the animals healthy and available for generations to come.
In 2020 Terri decided to "put her money and volunteer time into the activities that she supports, buy placing herself up for election and becoming and SCI-AK Board member.  She has been a great assest to our Chapter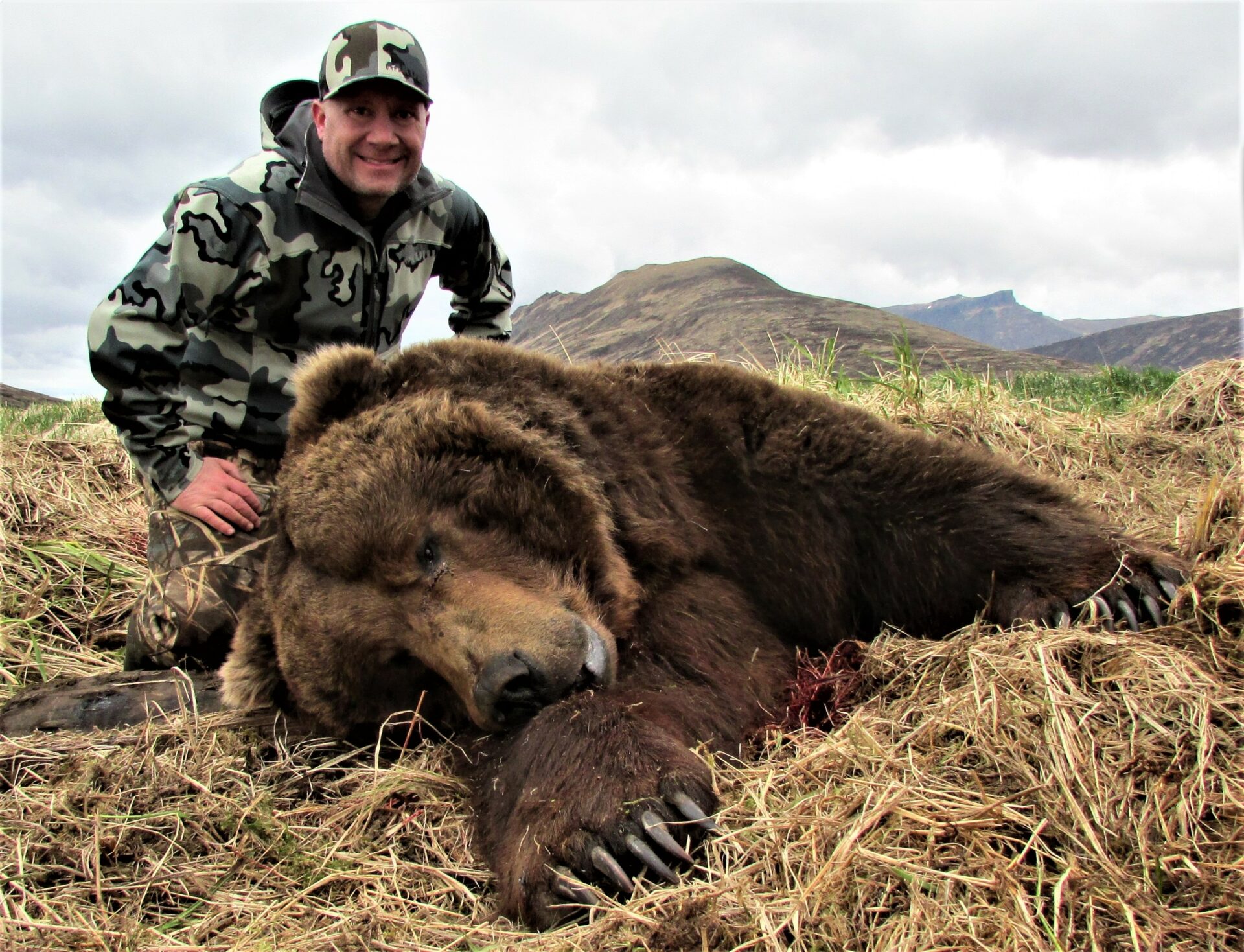 JOEL M. HELGERSON : SCI Alaska Chapter Secretary 
Joel Helgerson was born and raised in Elkader, IA in July 1976.  His earliest recollections are of my father teaching me to shoot a bow.  As an avid  outdoorsman, his father taught him how to hunt, fish and trap.  After high school Joel attended the University of Northern Iowa where he received a BA in Elementary Education and was commissioned as an Infantry 2nd Lieutenant in the United States Army through the Reserve Officer Training Corps (ROTC) in May 2000.
During the last 20 years, Joel's career in the Army has taken him around the orld through multiple assignments, both in the US and overseas.  This has provided him with the opportunity to hunt and fish in multiple states. Joel moved to Alaska in 2016 and became a legal resident in 2017.
The outdoors has had such a significant impact on his life, and he can't imagine a better place than being in the woods or on the water.
Joel states that, as with everything else, people take for granted that the outdoors is a finite resource and one that needs to be managed.  Organizations like SCI, ensure that this resource will be enjoyed by future generations.  He tries to spend as much time as possible in the outdoors, and he wants to do his small part as a member of SCI to give back for what he has enjoyed.
MEMBERSHIPS:
Safari Club International (AK Chapter, 2016-Present)
Wild Sheep Foundation (AK Chapter, 2016-Present)
Iowa Bowhunters Association (Lifetime Member)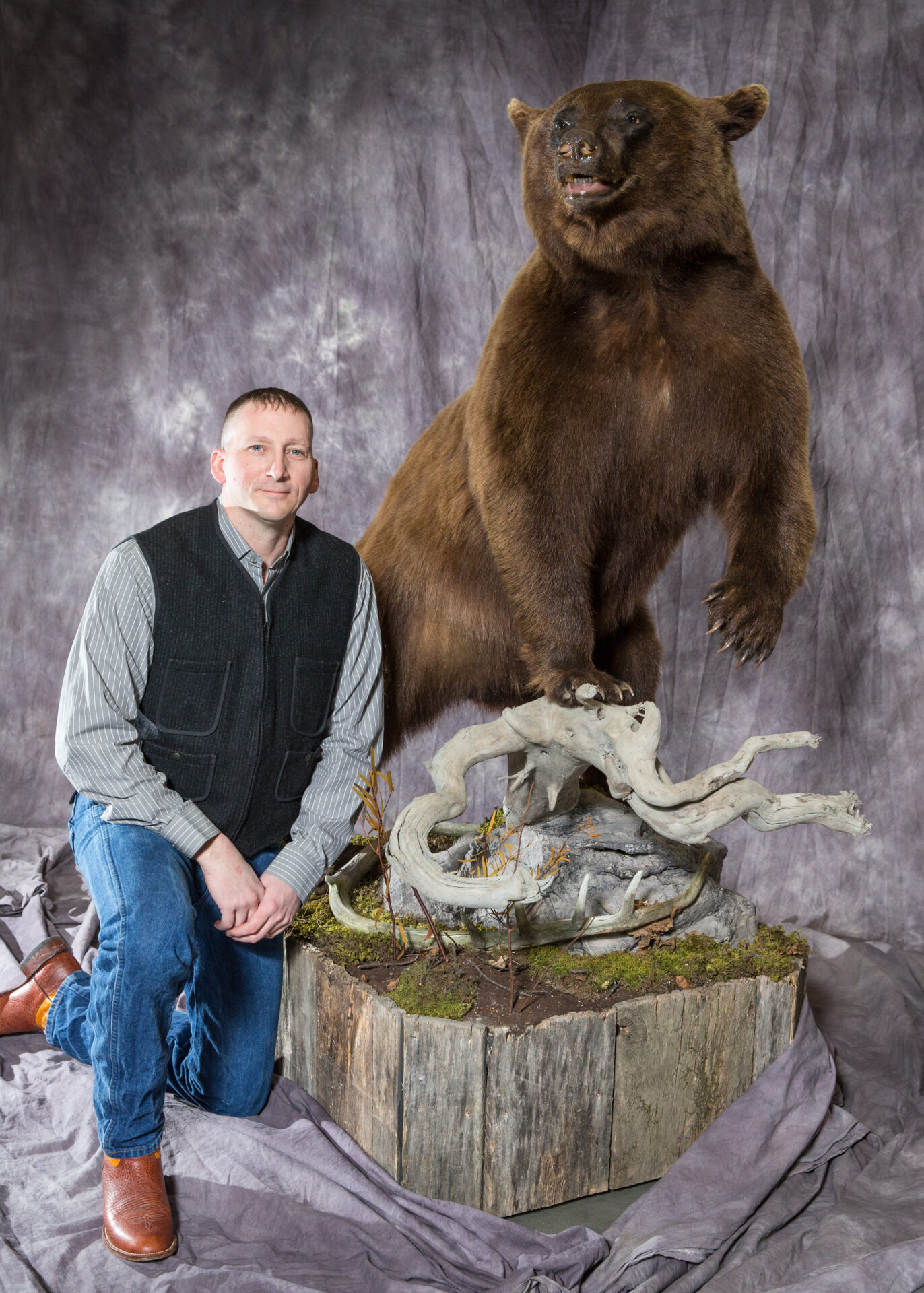 Chad Riedel: SCI Alaska Chapter Treasure
Chad grew up on a farm and ranch ten miles from Cartwright, North Dakota, which is seven miles east of the Montana border just past the Yellowstone River. At an early age he was in the field with his father looking after the land and the animals that inhabited it. His father started him early, hunting prairie dogs and pheasants at age 5. He grew to love the sport and was able to take his first whitetail at age 12. He was hunting every minute he could, if he wasn't on the back of a horse chasing cows or fixing fence.
In 2000 he got married to Mindee, and they have two wonderful boys: Codey (18 yrs. old) and Hunter (12 yrs. old). In 2002, he decided to join the USAF, and Elmendorf AFB was his first duty station.
He was an Alaska Big Game Guide from 2003 to 2008. He loved every minute of it, guiding his clients in remote places for dall sheep, mountain goat, brown bear, moose and black bears. In September 2008 he got transferred to Grand Forks AFB, North Dakota. Chad continued to work for the same registered guide chasing whitetail and mule deer in the sand hills of Nebraska. Two and a half years later, they packed up and moved back to Alaska, giving up his assistant guide license to be able to enjoy Alaska with his wife and kids. Chad and his family reside in Chugiak, Alaska. He continues to serve in the USAF and plans on retiring in 2022.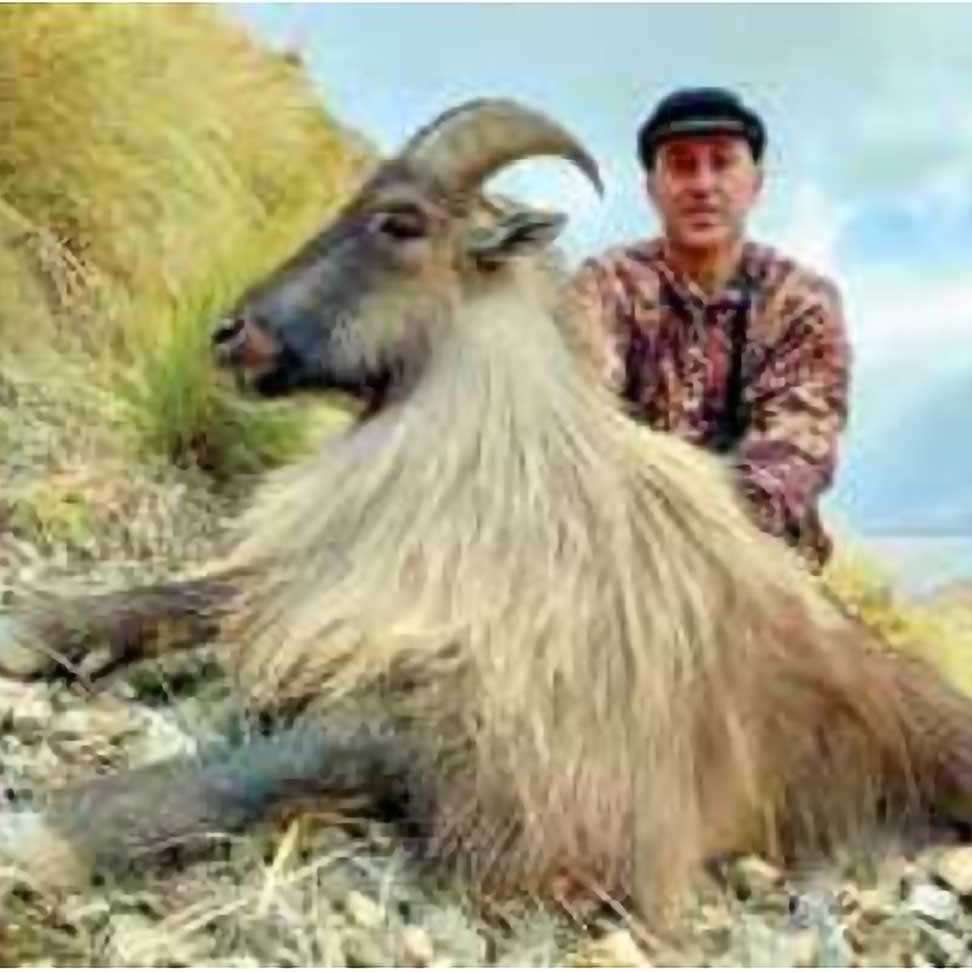 David Garganta: SCI Alaska Chapter Director
In 1970, at the age of 10, Dave Garganta moved to Alaska with his family from Florida. He graduated from Chugiak High School in 1979, joined the Alaska Air National Guard in August 1980 and spent the next 38 years in service to his country. He is an Alaska registered guide and outfitter of over 27 years and has hunted, fished and trapped all corners of Alaska from Southeast to the Arctic, the Alaska Peninsula to the Interior. When he is not hunting, guiding or fishing in Alaska, he enjoys traveling to hunt in other states and countries. His travels include Oregon, Arizona, Montana, Wyoming, Colorado, Namibia, Zimbabwe, Argentina and New Zealand. Dave is a lifetime member of SCI, SCI Alaska Chapter, NRA, Boone & Crockett and the Veterans of Foreign Wars association.
 
Dave's passion for hunting, fishing, trapping and wildlife conservation is a great fit for our organization.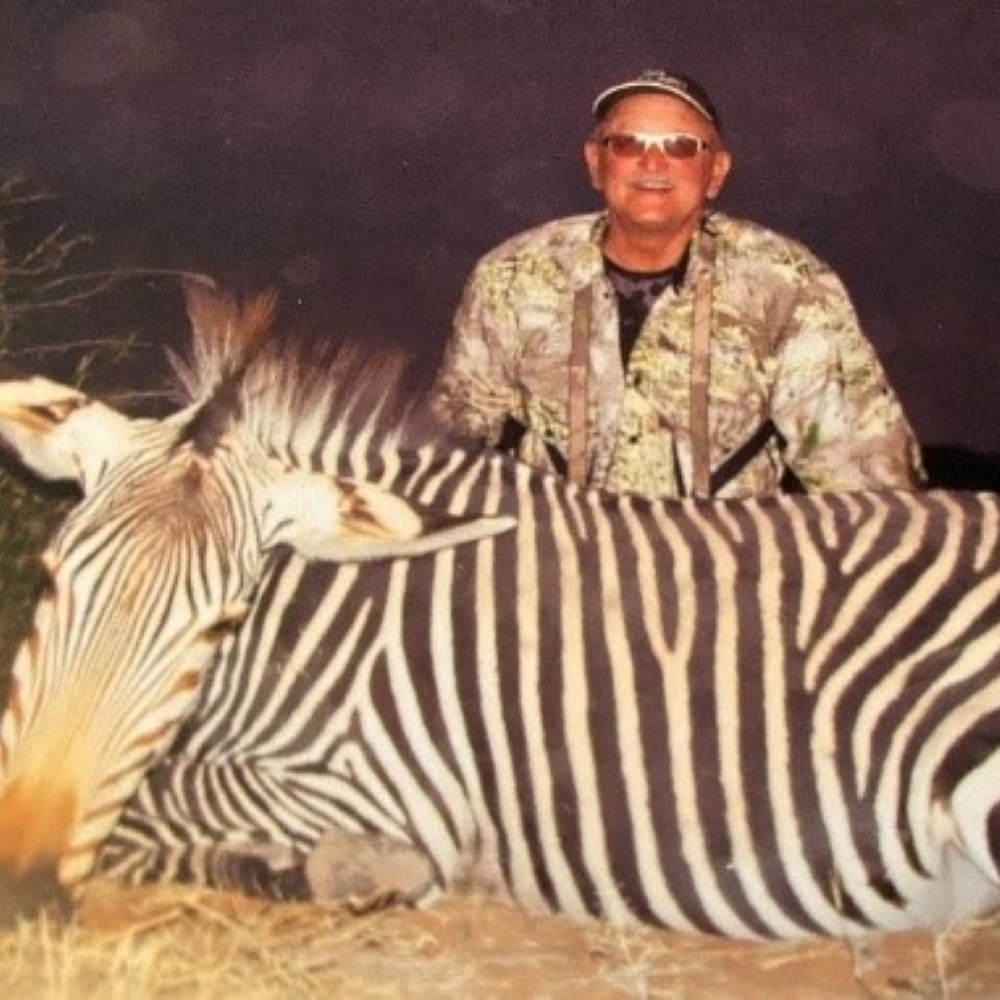 George Jacoby: SCI Alaska Chapter Director
I grew up in the Spokane Valley and graduated from E.W.S.C with a biology degree. After graduating I moved to Anchorage and have never left.
As a kid I followed my dad around hunting and fishing all over Washington State. Now my son and oldest grandson follow me around caribou hunting and fishing on the Kenai River. 
After 40 years being self-employed, I finally retired and spent 5 years on the Anchorage Advisory Committee and now 6 years on the Board of SCI. I lead the taxidermy committee for our banquet display and am always looking for diversity and unusual mounts.
I do not want to look back and say "We should have done that (to save a species)."  Let us react now to save our hunting heritage.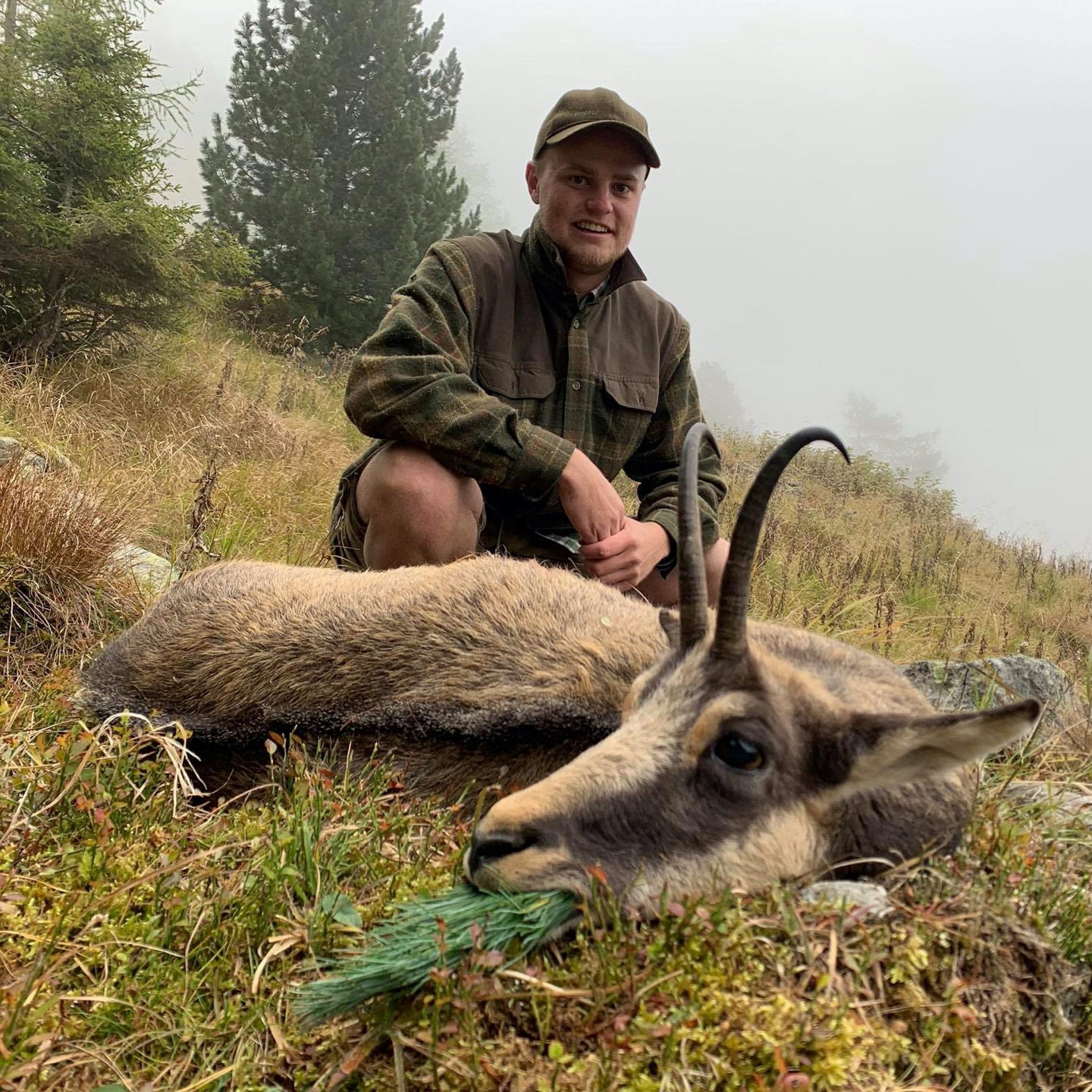 Roger Jorgensen: SCI Alaska Chapter Director
Roger Jorgensen, 25, of Eagle River, Alaska is North American Representative of FN Hunting, HHK Safaris, & Chelet Safaris. Roger was active in the Hunter Education program with the Alaska DFG as well as Joint Base Elmendorf Richardson.
He also ran the Alaska Chapter SCI magazines for the military program. Roger formally was a youth director at Alaska Chapter SCI, and a graduate of AWLS. He received the "Youth Hunter of the Year" in 2005 and 2009, "Outstanding Youth of the Year" in 2007 and "President's Award" in 2011.
Roger has hunted around the world, including Zimbabwe, Austria, Hungary, South Africa, Namibia, Hawaii, and Alaska, harvesting 20 trophy animals. Roger is returning to Alaska, after 6 years in the lower 48, and looks forward to joining the Alaska Chapter Safari Club again as a Director once more in order to further Wildlife Conservation, and Education in his home state of Alaska.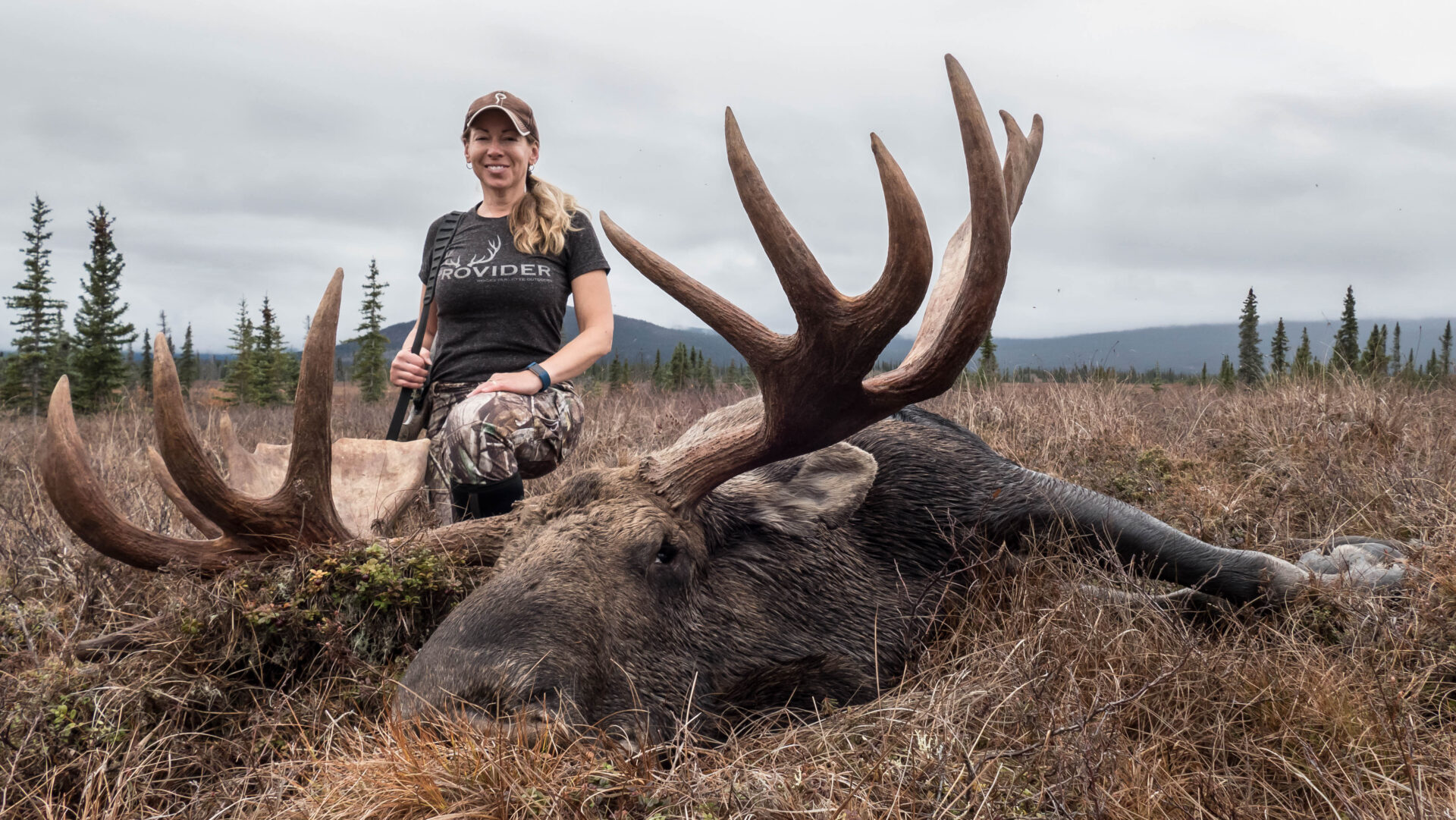 Ruth Cusack : SCI Alaska Chapter Director
Ruth Cusack's passion is the outdoors, hunting, fishing, hiking, and camping. She loves the adventure of remote wilderness hunting and she is in her best element when floating a river well off the grid. That is why conservation and fighting for our rights as outdoorsmen and women are so important to her. 
Ruth grew up in small town Iowa always exploring. Once she graduated high school, she joined the Army and was stationed in Texas and Germany before returning to Iowa. She had always enjoyed fishing with her father but didn't start hunting until she was in her 20's, successfully harvesting whitetail, geese, and waterfowl. She never dreamed she would ever hunt big game in Alaska.
In 2007 she met her husband Louis, moved to Alaska, and began sharing all that Alaska Outdoors and beyond has to offer. Together they have hunted across Alaska, many states in the lower 48 and followed their passion to the countries of South Africa, Namibia, Zimbabwe, Spain, and New Zealand. Building a lifestyle from their adventures and becoming a couple best known for remote wilderness big game hunting in Alaska with a special passion for hunting big bull moose in the rut.   
Their hunts have been featured on Mossy Oak Hunting the Country, Cabela's Ultimate Outdoor Adventures and Alaska Outdoors Television. In 2012 Ruth gained recognition for winning the Prois Extreme Huntress Award and in 2013 Ruth and Louis won the Cabela's Ultimate Outdoor Team award which included an all-Inclusive hunt for Red Stag in New Zealand.  And most recently, Ruth has won the SCI Alaska Chapter Diana Award. 
Ruth has shared her passion with many through social media and by volunteering with various organizations. She has worked with several non-profits over the years including Alaska Healing Hearts, Safari Club International, and teaches classes every year for the Alaska Becoming an Outdoors Women Program.
Ruth hopes to inspire women to become more involved in the outdoors along with encouraging more young adults to get out and hunt.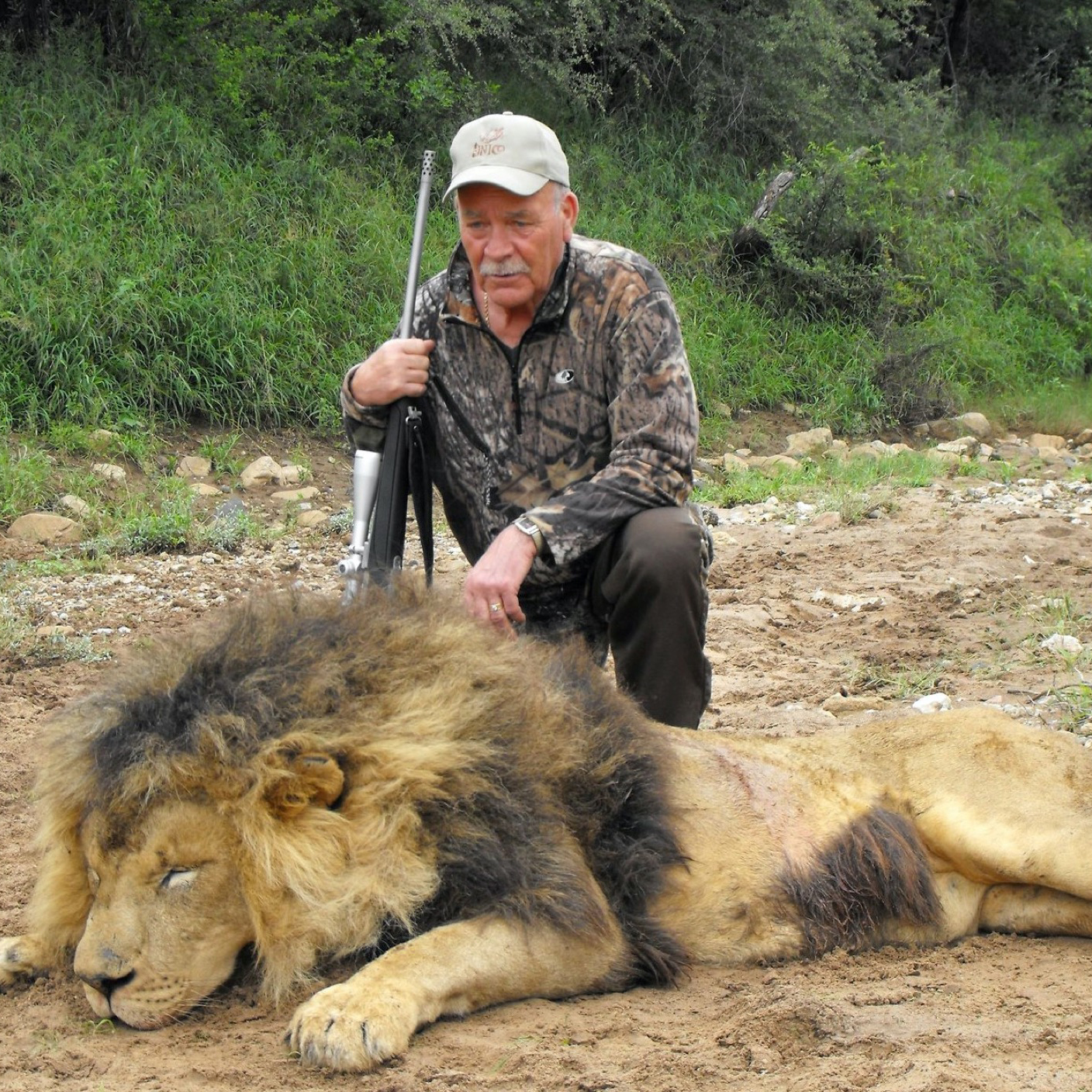 Jene Mobley: SCI Alaska Chapter Director
Jene Mobley was born 1939 in Wendell, Idaho. He lived there until 1960 and then moved to Montana. After 3 years in Montana, he left for Alaska. He thought he'd better keep moving to stay ahead of the herd from California that wanted to change hunting.
Jene has hunted and fished his whole life. He has hunted in Idaho, Oregon, Nevada, Montana and Alaska. Jene has also hunted the world including seven trips to South Africa, Namibia and Botswana.
Jene enjoys sharing his passion for the outdoors with his family. A few years ago, the Mobley family, including his son Rick, his wife, 3 grandsons and families took a trip to South Africa hunting in Limpopo, in the free state creating a lifetime memory that his whole family will all never forget. His passion for hunting and his willingness to share with his family has created a legacy and there are currently four generations of Mobley's participating in the outdoors and sharing our outdoors lifestyle!
Over the years Jene has mentored many new SCI Board Members on the what the club is all about. Jene has an extensive Outfitter network, which has proven invaluable to our SCI Alaska Chapter's live auction team. Each year Jene attends the SCI National Convention and spends his time introducing the Hunt Coordinator to potential donors and offering advice on hunt selection.
Jene has over 40 years of contracting experience and he lends his skill to many SCI Ak projects, such as the building of our mobile conservation trailer. Jene is currently assembling plans, which will create a new booth building for our Alaska State Fair booth.
Jene Life Member # 05819 has been an SCI and SCI Alaska Chapter Life member since 2003. He believes our job is to ensure the right to hunt and fish and to enjoy the great outdoors will never be taken away!!!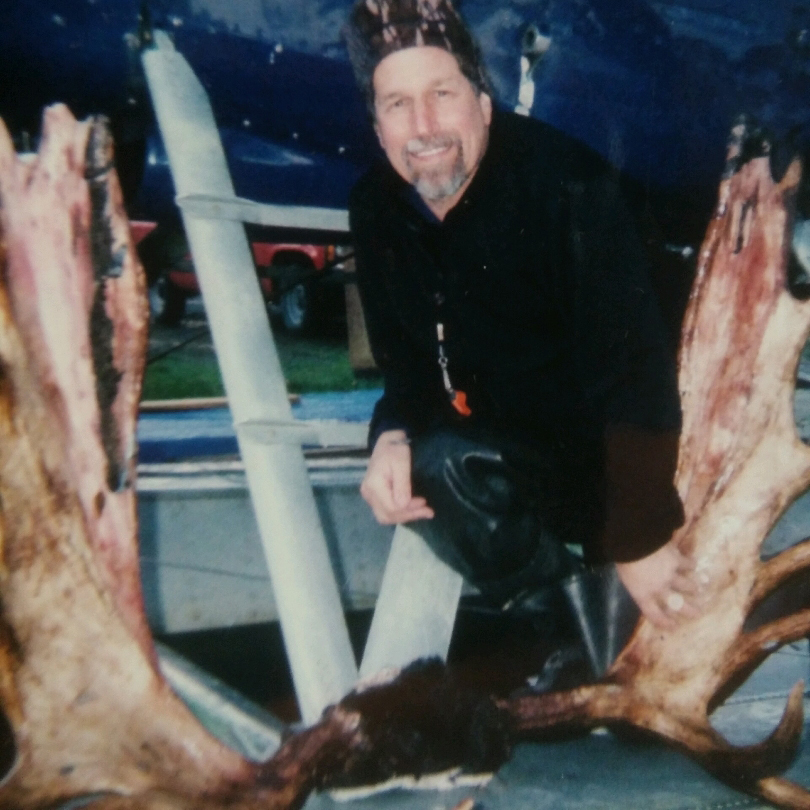 Mike Sewright: SCI Alaska Chapter Director
Michael W. Sewright has resided in Alaska and engaged in hunting, fishing, and similar outdoor activities here since childhood. He attended local public schools, graduating from West Anchorage High School in 1967. He became an Alaska lawyer in 1975, admitted to practice in state and federal courts including the U.S. Supreme Court. He served many years both in private practice and in the State of Alaska Attorney General's Office representing the State in fish and game and natural resource matters, including public access, ANILCA, navigability, and subsistence issues. He represented the State of Alaska in many lawsuits, at both the trial and appellate levels. His cases included the Gulkana River and Matanuska River cases establishing navigability standards furthering state ownership and public access in Alaska. His interest in serving on the Board of the SCI Alaska Chapter is a natural extension of those interests. Mike is presently retired but remains admitted to practice law.
joelhelgerson@hotmail.com
aksheephunter@hotmail.com