Join us for alaska's Greatest gathering of hunters
Alaskan Hunting Expo & Sportsman's Banquet
Friday, February 25 & Saturday, February 26, 2022
Dena'ina Center • Downtown Anchorage, Alaska
Expo & Banquet: Feburary 25 & 26, 2022
Last Year's FEATURED AUCTION ITEMS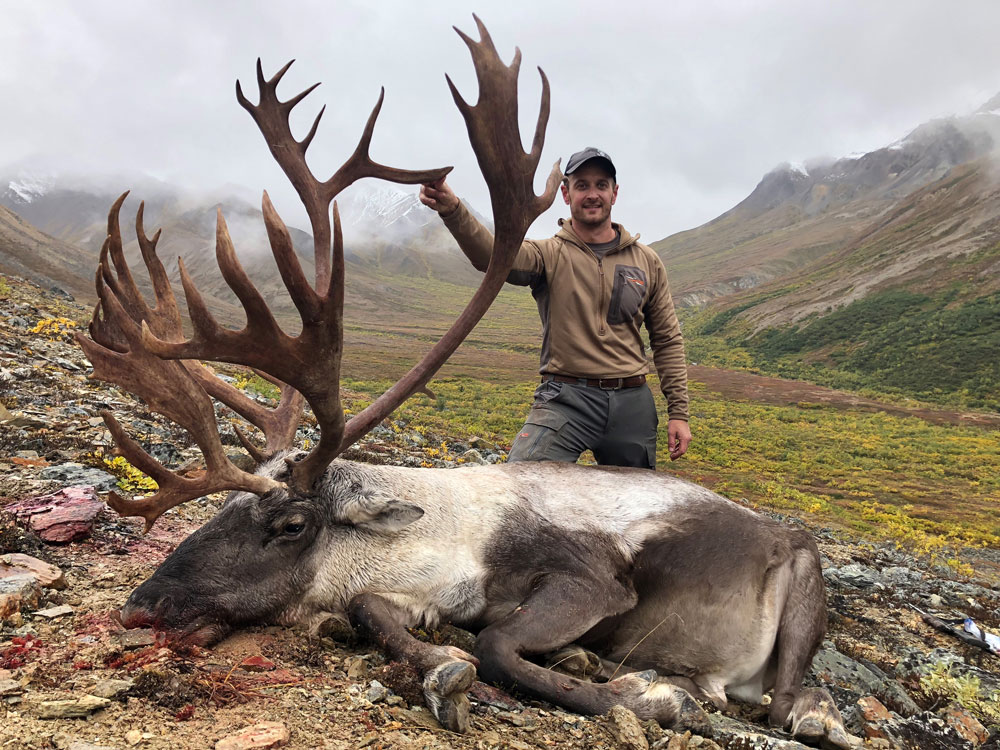 Safari Club International, Alaska Chapter and The Alaska Department of Fish & Game are proud to offer the Game Management Unit 20A, Central Alaska Range, Alaska Governor's SC827 Caribou Permit (same as DC827) for 1 hunter.
WIN THIS ITEM!!!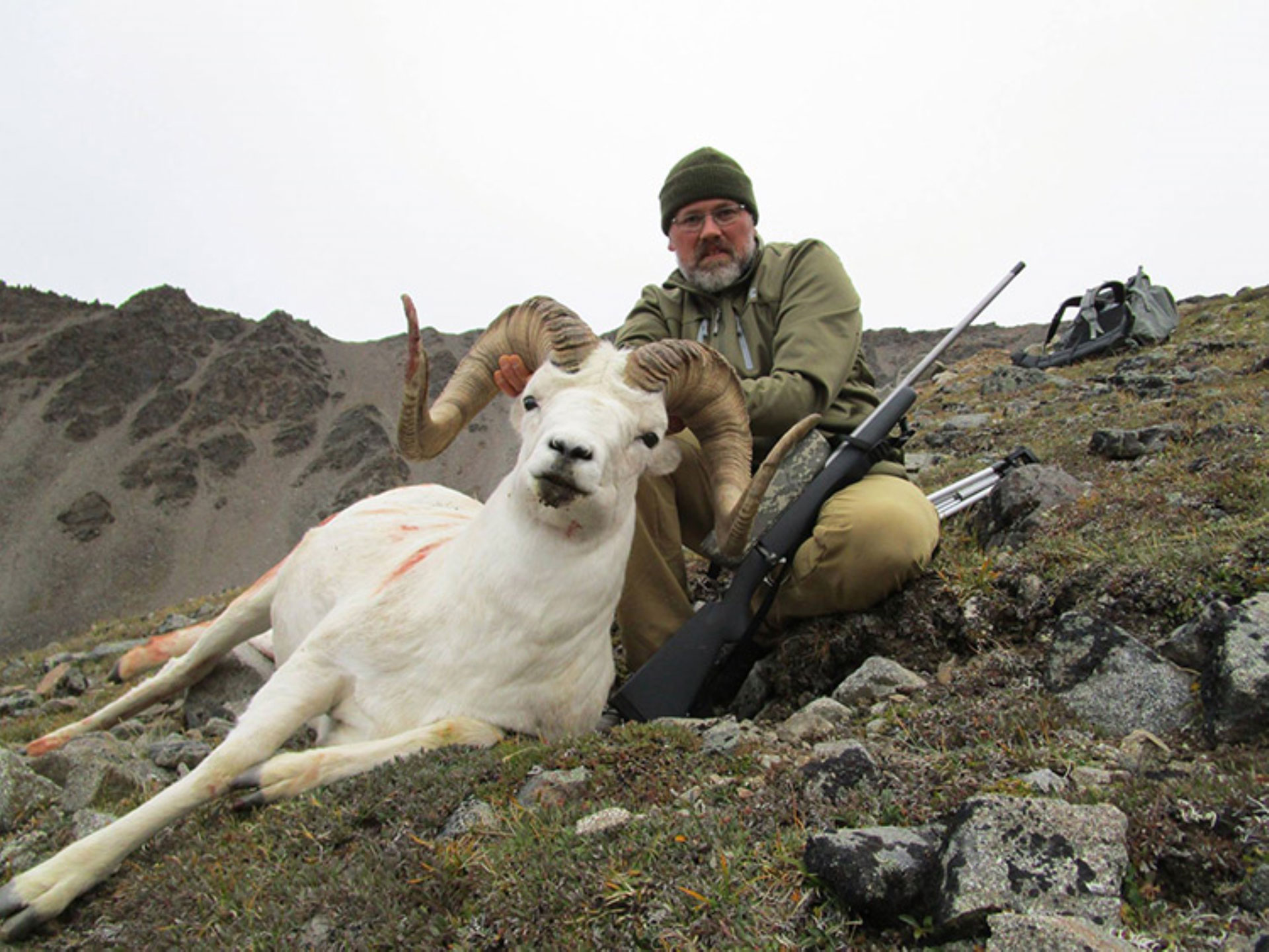 SCI Alaska Chapter is pleased to offer the prestigious Delta Controlled Use Area Governors Dall Sheep Tag. This is one of the most coveted of all Dall Sheep Tags in North America. The winner of this auction will have the opportunity to hunt the entire season from August 10th until September 20th. You will be the only Delta Controlled Use Area Tag owner in the State of Alaska, who can hunt the whole season in one of the most sought after (7,416 applications) Dall Sheep Hunting Area on the North American Continent!
WIN THIS ITEM!!!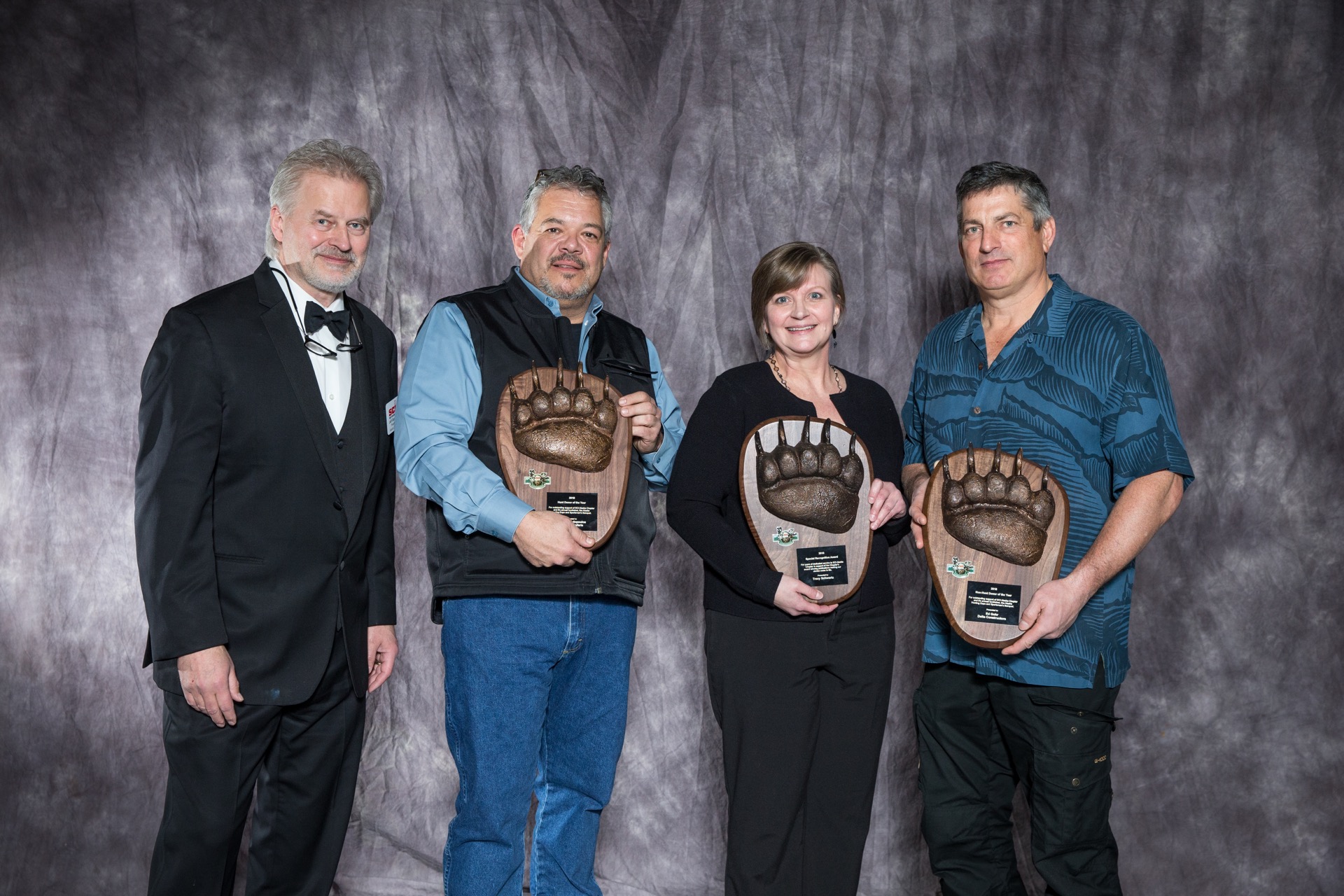 Left to right: Jeff Garness President of SCI Alaska, Donor of the Year Bob Candopoulos of Saltwater Safari. Special Recognition Award Winner Tracy Schwartz of South Fork Graphics and Donor OF The Year Ed Gohr of Delta Constructors.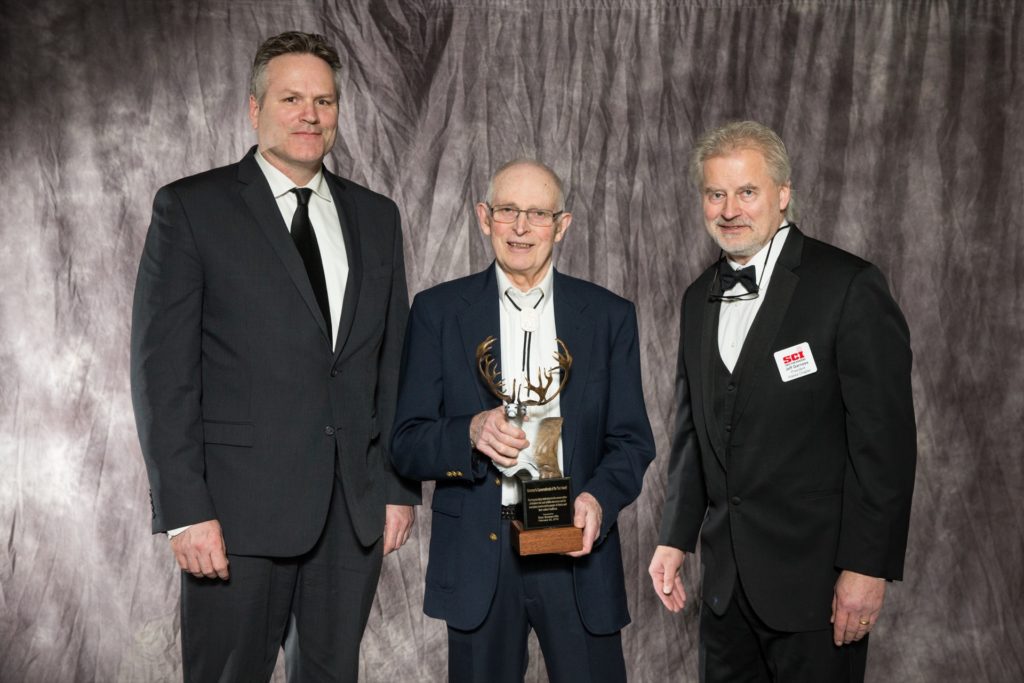 Alaska Governor Mike Dunleavey, Ron Somerville (2019 Conservationist Of The Year Award Winner) SCI Alaska President Jeff Garness
KAHTNU SEMINAR ROOM 1
"Back Country Hunting: Health Benefits
& Training Principles"
9:30am – 11:30am
Back by popular demand, Dr. Robert "Trey" Coker and wilderness expert Larry Bartlett present a two-part series on the health benefits of backcountry hunting and strength & conditioning tips for the Alaska wilderness.
"Sheep Hunting Tips, Tactics and Strategies"
12:30pm – 2:30pm
Tyler Freel is back by popular demand! He will cover all aspects of sheep hunting including planning, gear, strategies for effectively hunting in the mountains, spot-and-stalk, and field care.
KAHTNU SEMINAR ROOM 2
The host of Best Of The West presents
"Long Range Hunting and Ethics"
9:30am – 11:30am
Have you ever had to take a shot at an animal over 200 yards? Have you ever used a range finder? Have you ever had to adjust your shot at a trophy for wind? Well then, you are a long-range shooter! Long range rifle system technology has forever changed the way many hunters operate. SCI welcomes back life-member USAF Veteran Captain and expert marksman, Dan Adler. Dan is a co-host of The Best of the West TV. Join Dan for a hands-on demonstration of the training, tips, tactics and techniques required to be an expert hunter at ranges "Beyond Belief". Standing room only at Dallas Safari Club for this one, so get there early!
"Guidelines to Planning a Successful African Safari"
12:30pm – 2:30pm
Join Cedric Nieuwoudt of Cape To Cairo Safaris as he guides you though the process of building the African Safari that you have always dreamed of. Learn how to do your due diligence so your safari expectations are met in every way. Get answers to your questions around what, where, when, how, and perhaps the most important part—how much! This seminar will provide guidelines you can use to ensure you are well informed prior to making a commitment and paying a deposit. Booking your safari should not be a gamble but rather an educated decision! Afterall, it's your adventure of a lifetime!