Wcome to SCI Alaska Chapter
Founded in 1971, Safari Club International (SCI) is the world leader in preserving the freedom to hunt and is a major contributor to conservation efforts worldwide.  SCI Alaska Chapter (AK SCI) held its first banquet in 1975 and was formally incorporated in 1977.  The Alaska Chapter has become a leading Chapter within SCI and is a proven leader in Alaska's hunting community.
SCI has four major mission areas, and the Alaska Chapter excels in all of them.  Those mission areas are: Advocacy, Conservation, Education and Humanitarian Services.
Feburary 23rd & 24th SCI Alaska's Hunting Expo & Sportsmans Banquet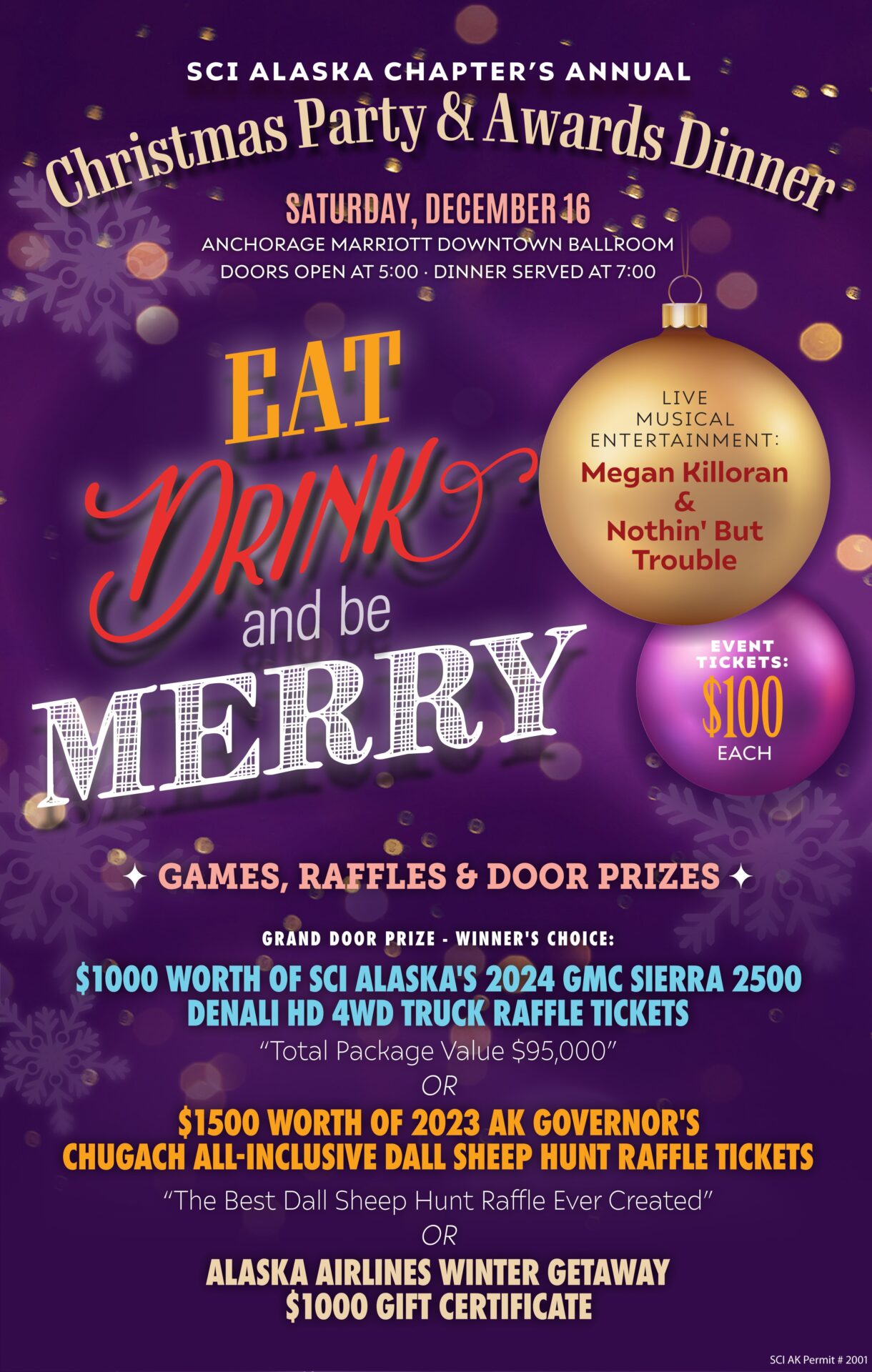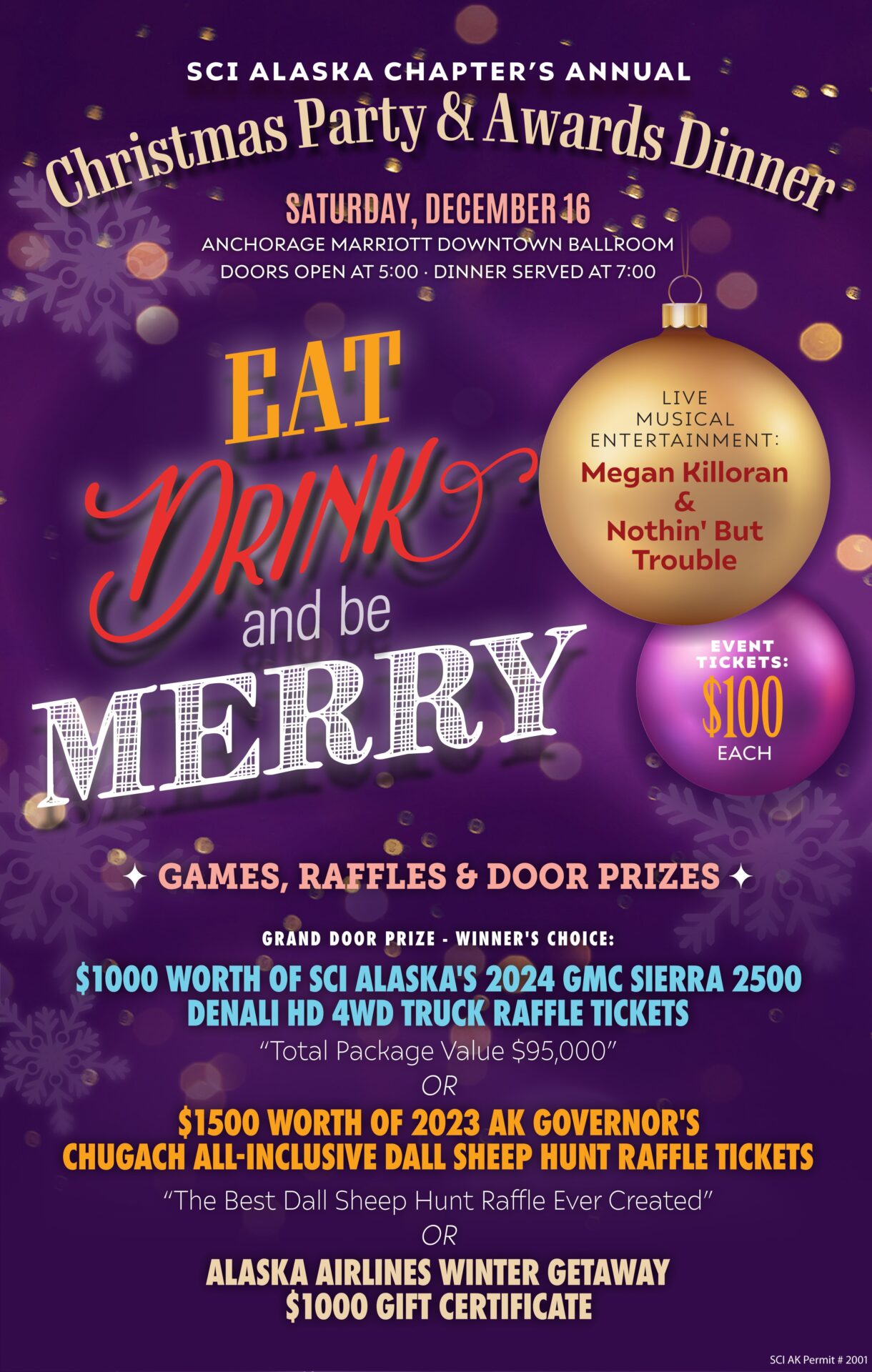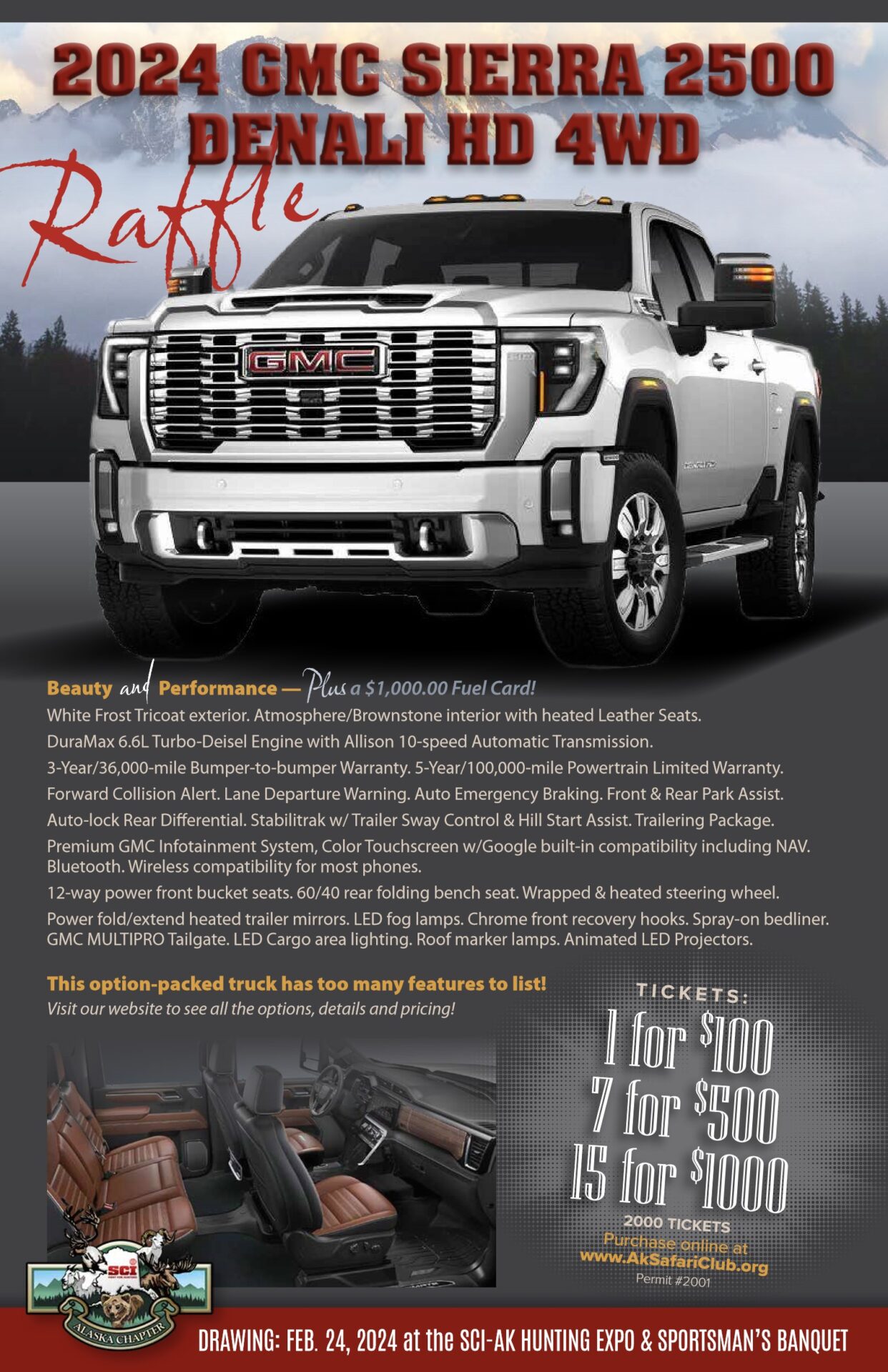 Our Code of Ethics
Recognizing my responsibilities to wildlife, habitat and future generations,​
I pledge: to conduct myself in the field so as to make a positive contribution to wildlife and ecosystems;
to improve my outdoor and hunting related skills to ensure humane harvesting of wildlife;​
to comply with all game laws, in the spirit of Fair Chase, and to influence my companions accordingly;
to accept my responsibility to provide all possible assistance to game law enforcement officers;
to waste no opportunities to teach young people the full meaning of this code of ethics;
to reflect in word and behavior only credit upon the fraternity of sportsmen, and to demonstrate abiding respect for game, habitat and property where I am privileged to hunt.
Our Club Is Our Family
Donec rutrum congue leo eget malesuada. Cras ultricies ligula sed magna dictum porta. Quisque velit nisi, pretium ut lacinia in, elementum id enim. Vivamus magna justo, lacinia eget consectetur sed, convallis at tellus. Proin eget tortor risus. Mauris blandit aliquet elit, eget tincidunt nibh pulvinar a. Curabitur aliquet quam id dui posuere blandit. Cras ultricies ligula sed ma
Stay Informed
The Alaska Hunter. The quarterly newsletter typically has articles and issues about wildlife conservation, legislation, updates on issues affecting your hunting privileges, educational programs, global hunting reports and shooting sports information.
Stay Connected
The Annual Hunting Expo & Sportsmen's Banquet is the SCI Alaska Chapter's signature event and is the largest pro-hunting event in Alaska.
SCI is the leading sportsman's advocacy group in the world and together, SCI's Alaska Chapters lead the effort to preserve the freedom to hunt here in Alaska.  Both SCI Alaska Chapter and SCI Kenai Chapter led the effort to sustain wolf management…
At the beginning of the last century, many wildlife species in America had been reduced to alarmingly low numbers. Fueled by dollars from hunters, several species came back from the brink and now flourish here in North America. 
SCI AK Chapter strongly supports outdoor and conservation education from the Becoming an Outdoors-Woman program to youth shooting leagues. SCI has been at the forefront supporting Department of Fish and Game education programs.
SCI Alaska Chapter is pleased to support America's heroes.  As part of our humanitarian mission we have formed the Wounded Warriors on Safari initiative and have sent deserving veterans on hunting or fishing trips all over the world.